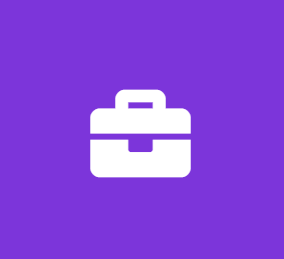 Communications Internship
Library Foundation of Los Angeles
Marketing Internship
Overview
Interns will work closely with our Communications team to support the Foundation's internal and external strategic vision through brand awareness, media outreach, storytelling, relationship building and brand advocacy. An ideal candidate can communicate their ideas clearly and has excellent time management and organizational skills, is proficient on both Mac and PC platforms, and is familiar with WordPress. We will train an enthusiastic candidate.
Our interns should commit to a minimum of 3 months and work 12 hours per week. Although our internships are unpaid, interns gain an insightful look into public relations and digital marketing. Our interns receive unparalleled real world experience and exclusive access to nonprofit industry professionals. We are interested in every qualified candidate who is eligible to work in the United States. However, we are not able to sponsor visas.
What You Will Do
Collaborate with internal departments to update communications calendar
Create social media content
Organize digital storage systems
Digitize press clippings
Assist with a select number of evening events
Clean and maintain email lists
Work with our ALOUD team to curate archival materials, primarily audio and video recordings
What We Offer
Invaluable first hand communications experience
References/Letters of Recommendation after intern has completed program for a minimum of 3 months
Young Literati Friend Membership for 1 year upon completion of your internship
Paid parking and reimbursement of commute mileage, metro pass or bus pass
Our Proven Track Record
Since 2012, 70 interns have successfully completed our program.
Our interns are highly sought after and now work at Windes, Goldman Sachs, KPMG, Deloitte, City of LA, etc.
Please submit your cover letter and resume.
Job Type: Internship
Salary: $0.00 /hour