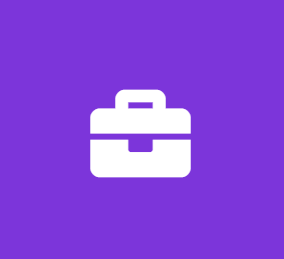 Human Resources (HR) Intern
OLV Human Services
Business Internship
Job Summary: The Human Resources Intern is responsible for assisting the HR Department with administrative and strategic tasks across all functions of HR. This internship will work on tasks related to employment, recruitment, benefits and compensation, training and development and employee relations.
Essential Job Duties:
1. Assist in reviewing candidate applications
2. Data entry in HRIS
3. Assist with new hires onboarding experience
4. Perform all other job-related duties as assigned by supervisor
Skills:
Superior customer service
Proficient computer skills
Knowledge of general Human Resources principles
Competencies:
Attention to detail: Job requires being careful about detail and thorough in completing work tasks
Analytical Thinking: The ability to tackle a problem by using a logical, systematic, sequential approach
Problem solving: Takes a systematic approach to solving problems rather than reacting to symptoms
Teamwork ability: Job requires preferring to work with others rather than alone, and being personally connected with others on the job
Time management: Effectively managing one's time and resources to ensure that work is completed efficiently
Dependability: Job requires being reliable, responsible, and dependable, and fulfilling obligations
Accuracy: Consistently deliver work of a high standard of quality, precision and according to standards, procedures, rules, regulations and expectations.
Integrity, respect, confidentiality: Instills mutual trust and confidence, creates a culture that fosters high standards of ethics, behaves in a fair and ethical manner toward others
Education:
Minimum Degree Required: High School diploma or GED. In addition, must be enrolled in an undergraduate or graduate program, concentrating in Human Resources or a related field.
Experience:
Minimum Experience Required: None
Required License/Registration/ Certification: None
Physical Requirements:
The overall nature of the position is sedentary requiring little physical effort with occasional light physical exertion required. There is little, if any, exposure to environmental conditions
The constant physical demand of the position is sitting.
The frequent physical demands of the position are standing, walking, climbing, talking, hearing, repetitive motions, and eye/hand/foot coordination.
The occasional physical demands of the position are lifting, carrying, pushing, pulling, balancing, stooping, crouching, reaching, handling, grasping, and feeling