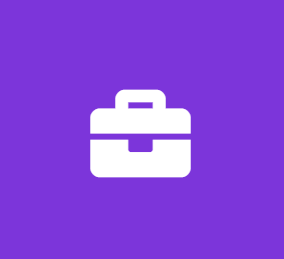 Intern (IA Engineering Support)
Telos Corporation
Customer Support Internship
Job Description:
The most security-conscious organizations trust Telos Corporation to protect their vital IT assets. The reputation of our company rests on the quality of our solution and the integrity of our people. See what your imagination can bring to our solutions in enterprise IT security management, consulting, secure wireless networking, communications, and identity management.

We have exciting internship opportunities for students with experience with or an interest in computational mathematics, systems engineering, data analysis, information security, software development, or computer science. Candidates do not need to be specifically in a Science, Technology, Engineering, and Math curriculum. We are interested in individuals that are excited by and interested in all aspects of technology.

Preference will be given to those applicants based in the DC, VA, and MD areas. Relocation assistance is not available.

We have an exciting Engineering Support Intern opportunity that is open for high school, entering college or current college students and will be based out of our headquarters in Ashburn, VA.

Responsibilities:
Assist with engineering functions involving testing and analysis of different products and solutions.
Provide technical support to engineers on a variety of technical tasks.
Produce engineering documentation such as reports and drawings.
Collaborate with Telos' Engineering Teams on specific Project assignments.
Support administrative functions around the development of new technologies.

Job Requirements:
Current High School or College Student.
Highly motivated and driven.
Fast learner.
Strong written and verbal communication skills and the ability to interact with people at all levels.
Ability to work independently and collaboratively in a fast-paced and dynamic environment.
Familiarity with Unix (better yet, CentOS), software installation, and possibly scripting (Python, Power Shell).
System documentation.

Telos maintains a drug-free workplace and will conduct drug testing on all applicants who have accepted an offer of employment.

Telos Corporation participates in the E-Verify program. Therefore, any employment with Telos will also be contingent upon confirmation from the Social Security Administration ("SSA") and/or the Department of Homeland Security ("DHS") of your authorization to work in the United States.

Telos and its subsidiaries are an Affirmative Action/Equal Opportunity Employer encouraging women, minorities, individuals with disabilities, and veterans to apply.