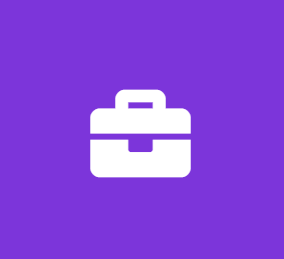 Intern (Inside Sales)
Telos Corporation
Marketing Internship
Job Description:
The most security-conscious organizations trust Telos Corporation to protect their vital IT assets. The reputation of our company rests on the quality of our solution and the integrity of our people. Explore what you can bring to our solutions in information assurance, secure networks, secure enterprise messaging, and identity management.

We have exciting internship opportunities for students with experience or an interest in computational mathematics, systems engineering, data analysis, information security, software development, or computer science. Candidates do not need to be specifically in a Science, Technology, Engineering, and Math curriculum. We are interested in individuals that are excited by and interested in all aspects of technology

Preference will be given to those applicants based in the DC, VA, and MD areas. Relocation assistance is not available.

We have an exciting Inside Sales Summer Intern opportunity that is open for current college students and will be based out of our headquarters in Ashburn, VA.

Responsibilities:
Answers incoming calls from customers to take orders, answer inquiries and questions, handle complaints, troubleshoot problems and provide information of a non-technical nature.
Responds to customer inquiries, provides customers with product and service information and processes orders, forms and applications.
May also make outboard service calls to potential customers.
Utilizes mechanized systems to initiate and complete service orders and handle customer requests.
Researches required information using available resources.
Identifies and escalates priority issues and complaints.
Follows up customer calls where necessary.

Job Requirements:
Strong communication and interpersonal skills.
Current College student; preference given to Business Majors.
Ability to work well with others.
Good organization skills.
Proficient in MS Office (word, excel, etc.).

Telos maintains a drug-free workplace and will conduct drug testing on all applicants who have accepted an offer of employment

Telos Corporation participates in the E-Verify program. Therefore, any employment with Telos will also be contingent upon confirmation from the Social Security Administration ("SSA") and/or the Department of Homeland Security ("DHS") of your authorization to work in the United States

Telos and its subsidiaries are an Affirmative Action/Equal Opportunity Employer encouraging women, minorities, individuals with disabilities, and veterans to apply.