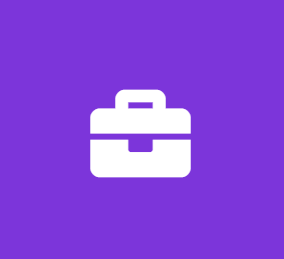 Product Manager Tech - MBA Intern Game Tech Svcs
Amazon.com Services, Inc.
Product Internship
Currently enrolled in MBA or equivalent master's level program at the time of application
3+ years of full-time industry work experience, which occurred between graduation from your undergraduate program and prior to starting your MBA or master's program OR 3+ years of military work experience prior to starting your MBA or master's program
Undergraduate degree in Science, Technology, Engineering, or Mathematics (STEM) and/or relevant industry experience working within technology teams
Interest in video games industry and video games internship
Amazon is all in on games. We believe, the evolution that began with arcade communities a quarter at a time, growing to the live streams and eSports of today, will continue to a future where everyone is a gamer and every gamer can create, compete, collaborate and connect with others at massive scales. If you share our belief that games will produce some of the future's most influential voices in media and art, come join Amazon Game Tech.

We are an Amazon Web Services team obsessed with helping game developers revolutionize the way they build and run their games, helping them bring their ideas to market faster and at a lower cost. We aim to address game development challenges for customers at any scale. Our solutions are used by Indie developers working on mobile games, as well as some of the largest studios building triple-A titles for consoles and PCs.

The primary role of a Senior Product Manager of Technical Products within Amazon is to assume end-to-end product ownership over one of our technical product offerings. PMTs are expected to dive deep into the technology both from a product and customer perspective, working with software engineers and business partners to define, build, launch and grow new technology-driven products and services. These products might be hardware offerings, software or technical services, and customers often include developers, IT departments or enterprise CIOs. Examples of organizations where PMTs may work include (but aren't limited to): Amazon Web Services (AWS), Prime Video, Alexa, Game Services, and Supply Chain Technologies. Internships are available in Seattle, WA.
Interest in video games and online games
Fascinated by what it takes to build communities and fostering connections between players, streamers, viewers, and game developers
Experience in games industry