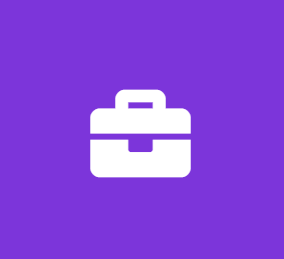 Social Media/ Communications Intern
LComm Marketing & Public Relations
Marketing Internship
J*ob Description: *We are seeking a motivated, resourceful and tech-savvy intern to serve as a social media intern within our team. The intern will work directly with account managers to strategize, craft and execute content for all platforms, including Facebook, Twitter, Instagram, and Pinterest. Applicants should have a strong level of experience with these channels, a demonstrated writing ability, organizational skills, the ability to work both as part of a team and solo, and creativity to spare.
Job Responsibilities:
· Conceptualize, create and publish daily content (combining both original text and images as well as text, images and videos) that enhances affinity, shares stories of our community's successes, builds meaningful connections and encourages engagement for the client.
· Engage with followers on said social channels.
· Maintain ad buys, and social campaigns for said client.
· Regular status reports to the account manager, including analytical data.
· Research projects and evolving trends and practices in the said industry
· Maintaining budgets assigned to client projects
· Maintaining appropriate reports as required per client
- Bring creative ideas to the table to enhance client brands
- Other duties as assigned by principal
Job Requirements:
· Proficient in Microsoft Office Suite (Word, Outlook, Excel and PowerPoint)
· Proficient in Facebook, Instagram, and other social platforms.
· Capability to generate phone photography & video.
· Excellent communication skills both written and verbal
· Ability to communicate with outside vendors
· Ability to work independently, prioritize tasks and be proactive
· Ability to generate creative solutions under tight deadlines
· Ability to multitask with attention
· Deliver meticulous work on time, every time, and error-free
About LComm Marketing
LCOMM Marketing was created as a one-stop shop marketing and communication firm with an array of experience, which crosses over the corporate world and into the public sector world. LCOMM Marketing is an integrated marketing and communications firm with progressive ideas that challenge the way we approach and think about marketing. We work with clients to successfully identify, execute and achieve their goals and plans. LCOMM has guided and directed strategic efforts in a variety of industries including government affairs, community relations, higher education and sports marketing – professional and collegiate.
Job Type: Internship
Salary: $8.00 to $10.00 /hour
Education:
High school or equivalent (Required)
Work Location:
This Job Is:
Open to applicants who do not have a college diploma