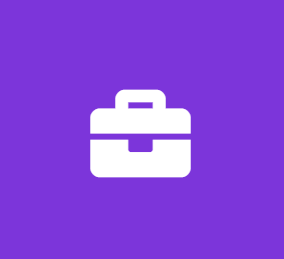 Marketing/Social Media Intern
Endominance, Inc.
Marketing Internship
Overview
Endominance is bringing on a Marketing Intern / Part-time due to the expected increase in marketing activity. We're looking for a driven, ambitious individual who wants to create a career in content marketing and social media. We're offering a flexible schedule with as much responsibility as you desire. We provide guidance and support, as well as the opportunity to experience B2B marketing and gain valuable work experience.
Responsibilities
Advertise the company and products to promote sales.
Analyze data and market trends to establish marketing strategies and goals
Establish and execute marketing strategy through platform determinations.
Create, publish, and share contents through social media posts or other marketing channels.
Monitor posted contents and establish connections with targeted customers.
Collaborate with other team members in the company in order to establish company's recognition in the market.
Qualifications
Current enrollment in, or completion of, Bachelor's Degree program
Familiarity with social media strategies and platforms
Strong numerical and analytical skill set with ability to interpret quantitative data and perform detailed trend analysis utilizing raw volume data
Experience with content creation a plus (i.e., video, voice), even if not professionally
Outstanding verbal, written and interpersonal communications skills with a proven ability to work collaboratively with product development and sales
Ability to handle simultaneous projects and deliver within agreed upon time frames
Experience in marketing plan development: situation assessment, strategy, and tactical plan development
Strong organizational and project management skills
Proven work experience as marketing specialist is preferred.
Job Type:
Education:
Work authorization:
Salary:
Work Location:
Schedule:
Job Types: Part-time, Internship