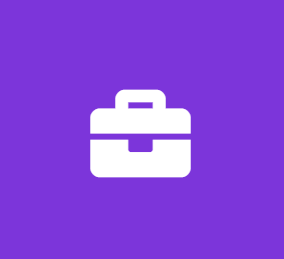 Jr Global Customer Service Representative
DTN, LLC
Customer Support Internship
Forecast your future at DTN!
DTN is a global leader providing insights and analytics to our customers to feed, fuel, and protect the world. We help people make critical business decisions that impact the agriculture, oil and gas, trading, and weather industries.
It's a difference you've likely felt without even knowing it. From the food on your plate to the gas in your car to the last flight you took, chances are a DTN customer made it possible. And that's just for starters. That's why we say, "When our customers prosper, we all win."
We currently have a Junior Global Customer Service Representative opening for an individual with a flexible schedule to work part-time in either our Burnsville, MN OR Norman, OK locations.
As part of the team you will:
Answer customer inquiries related to DTN's enterprise weather-based services.
Perform quality control checks of operational weather products.
Provide customer support for DTN's global weather business.
Help manage our system with data entry.
Perform other duties on an as-needed basis.
Your resume and experience includes:
In progress Bachelor's degree in Meteorology.
Willingness to work weekends and varying shifts.
An advanced understanding of meteorological data and related scientific processes.
Outstanding troubleshooting skills, especially in a busy environment.
Outstanding technical writing and oral communication skills.
Outstanding organizational skills and attention to detail, including a high level of situational awareness.
The use of various computer operating systems including Microsoft Windows and Mac OS X.
An advanced understanding of Microsoft Office products including Word, PowerPoint, Excel.
Experience with mobile devices and apps.
Experience with virtualization software.
Experience with GIS applications is a plus.
Experience in technical support is a plus.
The role is 16-hour flexible weekend shifts. Ideally, you are open to:
Working throughout the summer months
Working additional Monday-Friday shifts as needed
Why DTN?
OUR VISION: To be the independent, trusted source of insights to our customers who feed, protect, and fuel the world.
OUR MISSION: Empower our customers with intelligent and actionable insights that exceed their expectations and enable their success on a daily basis.
OUR VALUES: Customer Delight, Education, Teamwork, Colleague Focus, Innovation, Integrity
We have great benefits at DTN – apply today to find out more!


DTN is an Equal Opportunity Employer Minorities/Women/Veterans/Disabled