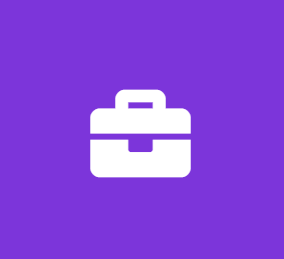 Digital Marketing Intern
Havasu Nutrition
Marketing Internship
Internship Program – Job Description
Overview
At Havasu Nutrition we are not only innovating the nutritional landscape, but we are pioneering the e-commerce space. It is an exciting time for us as we are expanding and experiencing rapid growth! We are looking for students with a love of learning and a drive to succeed! In this internship expect not only to develop dynamic skills, but also to gain exposure working with all levels of the organization, including senior leaders. For the right candidate/s there is the opportunity for full time employment as a Promotion's Associate after graduation. Apply and join our creative and forward-thinking team as we scale the Amazon.com landscape and e-commerce industry from the ground up.
Position Details
Marketing Intern
Responsibilities
· Drive college programming through list management and outreach.
· Help distribute marketing material, and contribute to weekly newsletter
· Manage and update company database and customer relationship management systems (CRM)
· Customer list segmentation
· Support the marketing team in daily administrative tasks
· Assist in organizing central folders and documents
· Learn and run promotional campaigns and events
Advanced Responsibilities
· Learn Klayvio email CRM system to send email campaigns
· Learn to use Zapier to create advanced automations
· Learn to use Manychat chatbot to communicate with Facebook customers/audiences
· Learn the basics of Facebook Ads Manager to create Facebook ads
· Learn to use Canva to create compelling content for Facebook Ads
· Learn to use Protexting to communicate with customers
· Learn to create social media content and use Hootsuite to schedule social media posts
· Begin to learn how to work in ASC (Amazon Seller Central)
Qualifications
· Junior or Senior class standing, based on course credits
· Interested in marketing, communications, digital advertising or e-commerce
· Prepared for a fast-paced, always changing environment
· Excellent verbal and written communications skills
· Excellent knowledge of MS Office (Word, Excel, & PPT)
Additional Information
· This is a semester-long position with possibility for extension and full-time employment, based on performance.
· Candidate must have reliable transportation to and from our Downtown St. Petersburg office location.
· The chosen candidate would be expected to work 15-20 hours per week during the traditional school year or 40 hours per week during a summer internship.
· This is a paid internship, starting at $10/hr - $12/hr depending on experience.
Job Types: Full-time, Part-time, Internship
Salary: $10.00 to $12.00 /hour
Education:
Work Location:
Working days:
Monday
Tuesday
Wednesday
Thursday
Friday
Typical start time:
Typical end time:
Schedule: