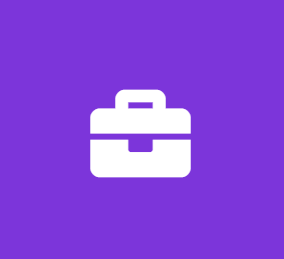 Winter/Spring 2020 Marketing, Social Media & PR Internship
af&co.
Marketing Internship
Job Title: Winter/Spring 2020 Marketing, Social Media & PR Internship
Description
af&co. is a dynamic Communications Agency located in downtown San Francisco, catering to the hospitality, lifestyle, and restaurant industries. We work hard and love what we do. Hey, we're in hospitality! We offer our clients a variety of services including: Public Relations, Marketing, Social Media, and Consulting Services – and are looking for passionate Winter/Spring 2020 Marketing, Social Media, & PR Interns to join our team. The internship will go from January or February through May or June, 2020. Visit our website for more information (www.afandco.com) and follow us on social media (@afandco).
The internship will be very hands-on in helping our agency achieve our goal of providing outstanding service to our clients. Specifically, the role will focus on supporting our programming, marketing, social media and public relations efforts. You'll be involved in drafting public relations and marketing materials, social media content creation, programming assistance, helping with the coordination of projects and events, plus research and occasional data entry. The perks include attending great events, eating (duh!), and more.
We don't pay in monetary terms, but we do compensate you with something even more valuable: experience and skills to get you to the next level in your career. This is a fantastic learning experience for a highly motivated individual. If you are interested in understanding the inner-workings of public relations, marketing and hospitality, then we'd love to hear from you!
Responsibilities
The more you put into it the more you'll get out of it: You'll learn a lot, but in return, we ask that you participate. We're looking for someone who has a passion for the hospitality industry and interest in learning more about public relations and marketing.
Commit and show up: The program lasts for about four months (some flexibility in making it shorter or longer) with varying hours in office. We're flexible in terms of working around school and work schedules, but do ask for a minimum of 3 work days per week to get the most out of the internship.
Requirements
Current college students
Enrolled in course credit hours as this internship is unpaid and receiving school credit is a non-negotiable
Able to begin in January/February and wrap-up at the end of the winter/spring term or semester
Well-versed and confident using Google Docs/Sheets/Microsoft Office — social platform reporting and Google analytics a plus
Great communication and strong writing skills
Self-motivated, proactive, creative in problem solving
Highly organized and detail/task-orientated, strong follow through
Job Type: Internship
Language:
Work Location:
Internship Compensation:
Schedule: