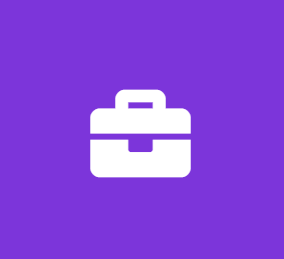 Development & Marketing Intern
AYS, Inc.
Marketing Internship
JOB SUMMARY
The Development & Marketing Intern will have the opportunity to assist with key aspects of the Development & Marketing Department's operations, including marketing, communications, event coordination and fundraising; however, the role will primarily focus on boosting AYS' social media presence and collecting program stories/photos for marketing and communications collateral. This position will work with all members of the Development & Marketing team, including consultants and volunteers, as well as several internal departments across the organization.
POSITION ESSENTIAL FUNCTIONS AND RESPONSIBILITIES
To perform this job successfully, an individual must be able to perform each essential duty satisfactorily. Reasonable accommodations may be made to enable individuals with disabilities to perform the essential functions.
Produce content for stakeholder communications (includes e-newsletters, web content, and social media)
Assist with planning, coordination, communication, and promotion of annual fundraiser and other events
Visit AYS' school-based sites to gather media to be posted on social media and used for marketing collateral
Create and distribute marketing and communications materials (flyers, signs, etc.) to AYS staff
Other duties may include donor prospect research, qualifying private and corporate foundations as potential funders, and committee support through note-taking and follow-up
SKILLS, EDUCATION AND/OR EXPERIENCE
To perform this internship successfully, an individual must have the following education and/or experience:
Be a college junior or senior majoring in communications, journalism, marketing or non-profit management
Have exceptional oral and written communications skills
Demonstrate excellent customer service skills in order to successfully navigate responsibilities across departments at the organization
Exhibit good problem-solving skills, initiative and ability to work independently and in a group
Possess good time management and organizational skills, with the ability to meet deadlines and multi-task
Proficient in using Microsoft Office Suite
Experience with Facebook, Twitter, Instagram, and LinkedIn
Experience using WordPress or similar website management platform preferred
Experience using Mailchimp or similar email marketing platform preferred
Experience using Adobe Creative Suite a preferred
Experience using video editing software a plus