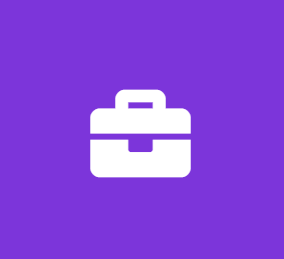 Social Media Photographer Intern for Wellness Client
42 Growth Strategies
Marketing Internship
About 42 Growth Strategies
42 Growth is a new leader in branding and small business development, taking emerging brands in the medical, health & wellness, fitness and entertainment concepts into leading consumer brands. Company founder Stephen Bienko has been on the cutting edge by identifying emerging cultural movements such as the athletic training market (Parisi Sports and the BOSU Ball), social influencers and the opening participation in franchise brands (College Hunks Hauling Junk and Moving). His personal participation in a variety of business funnels and organizations allows 42 Growth to offer a full package offering to our clients.
We are looking for proactive, organized and visionary social media intern photographer who can assist in the management of one of our wellness client accounts on a day-to-day basis in the Mendham, NJ area.
Social Media Photographer Internship Responsibilities & Duties
Collaborate with the Social Media Manager to develop and maintain a weekly and monthly social media calendar.
Attend weekly team meeting with company to establish content ideas for the week ahead/month ahead, and to plan for a short term and long term social media calendar.
Conceptualize, create, curate and publish daily content, building meaningful connections and encouraging continued engagement..
MUST bring creative and out-of-the-box ideas to the table.
Must have the ability to create engaging stories through your photo/video content.
Assist with streamlining company social media accounts (Facebook and Instagram), ensuring uniform content and tone of voice for landing pages, graphics, and other elements within the platforms.
Social Media Internship Photographer Skills & Requirements
Creative self-starter with an entrepreneurial attitude.
Openness to learn and willingness to try new things.
Experience with basic photo editing and video editing, is not necessary but is a plus.
Experience with mainstream social media platforms.
Detail-oriented with strong written and verbal communication skills.
Ability to work independently and in collaboration with the team.
Must be able to work in short time frames, be motivated to get work done quickly.
Access to photo-editing software
Familiarity with the business side of social media, insights, impressions, influencers etc.
An interest in marketing, communications, social media or reputation management.
Familiarity with key social media tools (e.g. Instagram, Facebook)
Excellent attention to detail and a high motivation to learn.
An ability to prioritize work and complete tasks with quick turnaround times.
Experience in creating photos/video content for social media.
Located in NJ.
Qualifications
Able to work proactively and responsibly while working remotely.
Available to work a minimum of 20 hours per week.
Proficient computer and digital media skills.
Benefits
Flexible schedule for students.
Bonus stipend available upon successful completion of the internship.
Valuable hands-on experience.
Course credit may apply.
Opportunity for a reference letter/usage of reference from an industry leader and from an Ivy League graduate.
Job Type: Internship
This is an unpaid internship with the goal of exposing up-and-coming social media savvy students to the industry. We encourage you to use this internship to gain course credit if the school allows.
- Along with your application, please write a (non-formal, quick and to the point) cover letter explaining your relevant experience with social media and content creation.
- We are looking for applicants located in the NJ area, primarily Mendham, NJ and surrounding areas. Ability to create content through photography is required (for example, visiting a client who has a storefront or medical practice in order to capture engaging photos and stories that can be edited and used for social media graphics).
PLEASE ATTACH PORTFOLIO OF YOUR PHOTOGRAPHY/VIDEO CONTENT TO YOUR RESUME
Job Type: Internship
Experience:
relevant: 1 year (Preferred)