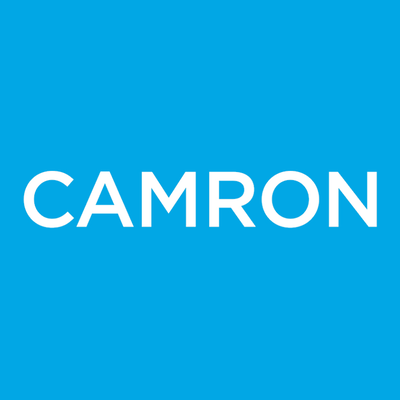 Camron Public Relations Internship
Camron PR
Marketing Internship
INTERNSHIP DESCRIPTION OF DUTIES:
Camron is seeking to appoint a student or recent graduate to work closely with a team in our New York office to support a blue-chip portfolio of clients.
Internship duties will include:
+ Supporting a team with design-minded clients with day to day client administration
+ Regular team catch up meetings to understand and assign key roles and responsibilities for the week ahead
+ Assisting with sample mailings for press requests or gifting and scheduling messengers
+ Researching for existing clients and new business opportunities – either via the internet, or out and about visiting places
+ Supporting agency events with invitation lists, mailings, RSVPs lists
+ Reading industry relevant magazines – trade and consumer – and sharing findings with the agency
+ Creating and update media lists, contact databases and image banks
+ Assisting with general office administrative tasks, daily organization of magazine library and front desk assistance
+ Developing a case study designed to give interns a first-hand look at strategic planning and media relations. The project involves big-picture thinking, in-depth client research, press release writing and creative event ideas
REQUIREMENTS/NECESSARY SKILLS FOR RECRUITMENT:
+ Passion and awareness of different types of media including newspapers, magazines, broadcast and blogs
+ Keen understanding of Facebook, Instagram, Twitter, Snapchat, and interest in emerging social media platforms
+ Personal blog or experience writing online content a plus
+ Interest in design and culture a plus
+ Ability to excel at working in a fast-paced environment
+ Extraordinarily organized, detail-oriented, and a great communicator—both in person and online
HOURS REQUIRED:
30-40 Hours Per Week
Interns are required to work at least four days/week, from 9AM-5:30 PM.
ABOUT CAMRON PUBLIC RELATIONS:
Camron is looking for an intern to join our Design, Lifestyle and Business Innovation Communications Agency.
Camron is a global design, lifestyle, and business innovation communications agency, with offices in London, New York and Los Angeles. Camron represents companies who understand the way in which great design defines their businesses. Whether it is through collaborations with top designers, manufacturing products that demonstrate good design, or environments that raise the bar through the clever and imaginative use of good design ideas. We represent clients in over 15 cities around the world and have colleagues fluent in French, German, Russian, Spanish and Italian. Camron PR clients include retail, furniture, lifestyle, beauty, hotels, architects, designers, art and exhibitions, technology, food and drink. http://camronpr.com/
Job Types: Full-time, Internship
Salary: $15.00 /hour
Experience:
Communications: 1 year (Preferred)
Language:
Work Location: