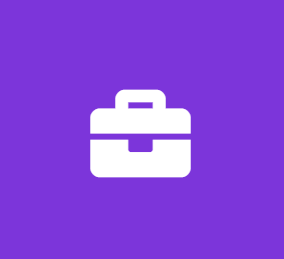 Project Management Support Intern
United Nations Development Programme (UNDP)
Customer Support Internship
The Bureau of External Relations and Advocacy seeks to hire one (1) intern at the Partnerships Group/Japan Unit. Japan Unit is committed to strengthening partnerships with Japan (the public and private sectors and civil society organizations in Japan) by playing a coordination and facilitation role within UNDP and between UNDP and Japan. Japan Unit, with close collaboration with the UNDP Representative Office in Tokyo, undertakes a wide range of activities including support for resource mobilization and management of Japan's financial contributions to UNDP's programmes/projects.
Japan Unit also strengthens multi-bi cooperation with Japanese development partners (mainly the Government of Japan and the Japan International Cooperation Agency (JICA)).
Duties and Responsibilities
Under the direct supervision of the Japan Unit staff, the intern will assist in updating an on-line database of Japan-funded projects at UNDP. The intern's main output would be updating a database on the Unit's Intranet site (uploading, archiving and organizing documents) on Japanese non-core contributions to UNDP. The intern will also perform research/analysis on Japan's ODA strategy and trend, support meetings logistics and other activities to be undertaken by the Unit as well. The intern will support other BERA partnership group activities, if required.
1) Coordination
Update the reporting status of projects funded through the Japan-UNDP Partnership Fund, and liaise with relevant UNDP Units to collect progress, final and financial reports.
Working with the Japan Unit Staff, review project documents funded through the Japan-UNDP Partnership fund and collect relevant documents from Country Offices.
Conduct research on Japan's ODA strategy and trend in the regions and recipient countries as well as Japanese private sector engagement in development.
Perform other tasks such as analytical works and support of meetings/conferences as needed.
2) Data compilation
Upload, tag, organize and review the information and documents on Japan's contributions to UNDP (agreements and reports). Update the part related with the Government of Japan on the UNDP intranet.
Create and update the database on the Japan-UNDP Partnership Fund.
The intern is expected to learn about Japan's ODA funding schemes to the various partnerships between UNDP and Japan.
Interest in the work of the UN, and of UNDP in particular, and a personal commitment to UNDP's Statement of Purpose and to the ideals of the UN Charter;
Computer literate in standard software applications and familiarity with Internet-based research;
Energetic self-starter with multi-tasking abilities and discipline with deadlines;
Ability to successfully interact with individuals of different cultural backgrounds and beliefs, which include willingness to try and understand and be tolerant of differing opinions and views.
Strong computer skills (i.e. MS Word, Excel, Power Point);
Excellent analytical skills;
Fluency in Japanese and English necessary (both languages are must);
Detail oriented.
Required Skills and Experience
Education: Applicants to the UNDP internship programme must at the time of application meet one of the following requirements:
(a) Be enrolled in a graduate school programme (second university degree or equivalent, or higher); (b) Be enrolled in the final academic year of a first university degree programme (minimum Bachelor's level or equivalent); (c) Have graduated with a university degree (as defined in (a) and (b) above) and, if selected, must start the internship within one-year of graduation.
Experience: While no professional experience is necessary, excellent computer capabilities are required.
Language Requirements: Fluency in English (both written and oral). Knowledge of another UN language is an advantage
Other: Availability: Available full-time for a period of 6 months.
Financial Arrangements: UNDP's rules and regulations on stipends for interns will be applied.
Further Career Opportunities: The purpose of internships is not to lead to further employment with UNDP but to complement an intern's studies. However, several interns, having completed their studies and met the necessary requirements, have gone on to further assignments with the UNDP or elsewhere in the United Nations system.
Candidate must be enrolled in a Master's level program preferably in international development and international studies. Only those students who will return to their studies upon completion of their internship assignments are eligible.
Relevant working/intern experience in Japanese public or private organizations including private sector.
Click here for important information for US Permanent Residents ('Green Card' holders).
UNDP is committed to achieving workforce diversity in terms of gender, nationality and culture. Individuals from minority groups, indigenous groups and persons with disabilities are equally encouraged to apply.