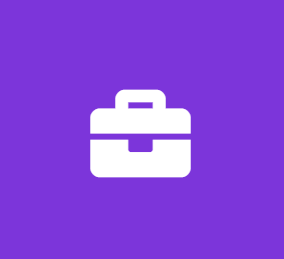 Summer 2020 ChurchSource Marketing Intern
HarperCollins Publishers Inc.
Marketing Internship
Overview

This internship is for SUMMER 2020 in the HarperCollins Christian Publishing offices located in Nashville, TN.
Start living for your future now, by gaining real-world job experience with a paid summer internship at HarperCollins Christian Publishing. For the seventh consecutive year, our CEO has been recognized as a significant contributor to keeping Nashville's business sector thriving and growing by The Nashville Post. As the world's largest Christian publisher we are home to authors: Rachel Hollis, Chip and Joanna Gaines, Sadie Robertson, Simone Biles, Kwame Alexander, Dave Ramsey, John Maxwell, Jen Hatmaker, Andy Stanley, Louie Giglio, and thousands more. Adding HarperCollins Christian Publishing to your list of networks will help build your resume with industry respected training and experience.
Responsibilities
Essential Responsibilities: We are looking for an enthusiastic marketing intern to join our Direct to Church marketing department and provide creative ideas to help achieve our goals. As a marketing intern, you will collaborate with our marketing in all stages of marketing campaigns to help develop, expand and maintain our marketing channels.
The intern will:
Support the marketing team in daily administrative tasks
Assist in executing marketing plans for Thomas Nelson and Zondervan Curriculum (e.g. social media, direct mail and web)
Create marketing collateral and support tools, including website landing pages, advertisements, keyword metadata, email campaigns, social media memes and ads, etc. for our ecommerce store
Help distribute marketing materials
Gain experience with Google Analytics, Google Adwords, and Amazon Ads
Help develop marketing strategies and plans for key titles
Qualifications
Required Status: Must be a Fall 2020 College Junior, Senior, or Graduate Student
Skills:
Strong desire to learn along with professional drive
Solid understanding of different marketing techniques
Excellent verbal and written communication skills
Basic knowledge of MS Office
Basic knowledge of HTML is a plus
Passion for the marketing industry and its best practices

HarperCollins Christian Publishing is an Equal Opportunity Employer.