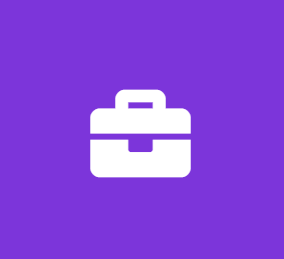 BEST Sales Engineering Intern - Winter 2020
Johnson Controls
Marketing Internship
What you will do
We are seeking sophomore and junior level engineering students to join our Buildings Engineering Sales Program (BEST) as in intern for winter 2020. Our training program will give you the opportunity to demonstrate customer focus and prepare you to succeed in a career of sales engineering. In this program you will have a chance to apply your technical engineering knowledge and work with customers to better understand product or project needs and be the subject matter expert. The program consists of a nine-week training with successful sales executives and managers through e-learning and hands-on, real world experiences.
Qualifications
What we look for
Required Qualifications:
Currently enrolled as a full-time student at an accredited U.S. college or university and graduating in May 2020 or later
Pursuing a degree in engineering or other technical major
U.S. citizen or legal right to work in the U.S.
Available to work during Winter 2020 (December 2019-January 2020)
Preferred Qualifications:
Engineering, Business or Sales/Marketing background
Excellent interpersonal and communication skills
Ability to work in a fast paced dynamic environment
Self-motivated and able to work in a team environment
Have a competitive spirit and thrive to "win"
Strong sense of business and technical acumen
Local students preferred
Previous interns preferred
Johnson Controls is an equal employment opportunity and affirmative action employer and all qualified applicants will receive consideration for employment without regard to race, color, religion, sex, national origin, age, protected veteran status, status as a qualified individual with a disability, or any other characteristic protected by law. For more information, please view EEO is the Law. If you are an individual with a disability and you require an accommodation during the application process, please visit www.johnsoncontrols.com/tomorrowneedsyou.

Job Administration
Primary LocationUS-TX-Irving
Organization Bldg Technologies & Solutions
Overtime Status-Non-exempt