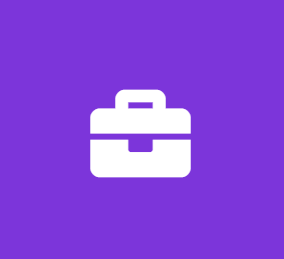 Marketing Intern
EBI Community Market
Marketing Internship
Would you like to be part of change? Do you like helping communities? If your answer is YES come join the EBI Market Family.
Who are we: EBI Community Market was created to make change in our communities to provide food to all communities who normally do not have access to healthy options . We are a new start up market that is opening up in Summer 2020 that will provide healthy food options in food desert areas.
What we are looking for: We are search of a dynamic intern or volunteer to help with our marketing and communication person to join our team. This individual will bring a creative and innovative perspective Assist in marketing and advertising promotional activities (e.g. social media, direct email web)
· Assist in building rich content/editorial calendar that attracts a qualified audience to our owned properties (including blogs posting .
Assist in building the company's social media profiles and presences, including Facebook, Twitter, Linkedln and additional channels that may be deemed relevant.
*
Create shareable content appropriate for specific networks to spread both our brand and our content.
Monitor and engage in relevant social discussions about our company, competitors, and/or industry, both from existing leads and customers as well as from brand new audiences.
Run regular social promotions and campaigns and track their success (e.g., Twitter chats, LinkedIn discussions, etc.).
Drive consistent, relevant traffic and leads from our social network presence.
Writing various types of articles on a wide range of topics for our blog.
This Job Is Ideal for Someone Who Is:
Dependable -- more reliable than spontaneous
Adaptable/flexible -- enjoys doing work that requires frequent shifts in direction
Detail-oriented -- would rather focus on the details of work and see the bigger picture
Achievement-oriented -- enjoys taking on challenges, even if they might fail
Innovative -- prefers working in unconventional ways or on tasks that require creativity
Requirements:
This Job Is a good job for someone just entering the workforce or returning to the workforce with limited experience and education but have the creativity,and knowledge about communication and marketing!
Knowledge, Skills, and Abilities
Marketing, Communications or related major
Availability to work at least 15 hours/week
Familiarity with social media, content management and survey platforms
Basic graphic design, presentation and/or photography skills are a strong bonus
Good judgement and trustworthiness
Strong attention to detail
Excellent written and oral communication
Detail-oriented and organized
Ability to think critically and effectively, active problem solver
Ability to implement creative ideas and effectively meet deadlines.
Experience in developing marketing plans.
Experience with Adobe Creative Suite, including Photoshop and Illustrator, as well as Microsoft Office
Knowledge of social media, including LinkedIn, Instagram, Facebook, and Twitter
Required Equipment and Software:
Laptop with internet access
Cellphone with access to Instagram, Twitter, Facebook
Job Type: Internship
Education:
High school or equivalent (Preferred)
Work Location:
This Job Is:
Open to applicants under 18 years old, provided it is legally allowed for the job and location
Open to applicants who do not have a high school diploma/GED
Open to applicants who do not have a college diploma
A good job for someone just entering the workforce or returning to the workforce with limited experience and education