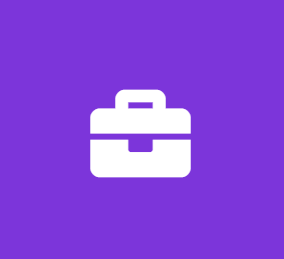 Paid Real Estate Social Media Content Management & Marketing Internship:
Brendan Nixon Real Estate Group
Marketing Internship
Description:
My team is seeking a highly-creative, organized, and talented Social Media Intern to manage a Boston-based real estate business Instagram page for a 6 week paid internship. In this role, you'll be given full access to a business Instagram page for a real estate agent in Brookline, MA.
Your primary responsibility will be taking pictures, videos, and creating other content of local Boston restaurants, cafes, bars, parks, landmarks, events, and locations in order to develop a well-rounded instagram account that would serve both residents and non-residents of the Boston area and generate Boston based real estate business opportunities.
As such, this will require brainstorming campaigns and target audiences, knowledge of interesting Boston spots, eateries, and points of interest to build interesting content. You will be responsible for engaging with followers, promoting the personal brand of a Brookline Realtor®, and increasing audience size and likes.
*This role will be 90% self managed and come with a considerable amount of freedom to do what you want, and be as clever/creative as you can be! You will be running this Instagram account autonomously and be responsible for coming up with any ideas, campaigns, captions and posting on a consistent basis (Approx 3-5 posts per week). This role will be entirely up to you how you'd like to manage it, and is a great opportunity to gain real world experience and develop your portfolio.
Requirements:
Current resident of Boston, MA
Strong Instagram background with portfolio or examples of prior work
Excellent communication skills
Demonstrated ability to maintain a consistent online presence and work autonomously
Results driven & highly organized
Passion for creativity and thinking outside the box
Smartphone with high definition picture and video capture ability
Preferred Skills (Not Required):
Experience in the real estate industry
Current undergrad student working toward or has a degree in (Social Media, Marketing, Public Relations, Communications, etc)
Entrepreneurial experience
Knowledge of the National Association of Realtors code of ethics
Compensation:
In exchange for completing all assigned responsibilities and duties of this position, you will be paid each Friday an amount commensurate with your experience level.
Time Period:
This opportunity will start on Monday, December 9th and end on Monday, January 20th. If at the end of this 6 week period your work has been satisfactory and you are still interested in a working relationship as the instagram manager, there may be an opportunity to continue in perpetuity.
Application Materials:
Please send your resume, some examples of your work, and a brief introductory paragraph with a few reasons as to why you should be considered.
Job Type: Internship
Salary: $25.00 to $40.00 /week
Experience:
Social Media Marketing: 1 year (Preferred)
Instagram: 1 year (Required)
Location:
Work authorization:
Additional Compensation:
Work Location:
Internship Compensation: