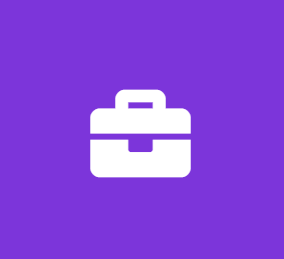 Marketing Associate Unicorn- Intern
Market Veep
Marketing Internship
**We try to review applications as quickly as possible, but we ask that you are patient during this process. You will be contacted via email with the results of your application. Please do not call our office in reference to your application.**
Market Veep is currently looking for a marketing intern to grow with us and learn about social media marketing, market research, content production, and other day-to-day marketing activities. If you're majoring in Marketing, Business, Communications, or another relevant field of study, we want to talk to you!
Please note that this is an unpaid internship position.
We can only accept applications from enrolled college students who will receive academic credit for the internship as part of their formal coursework.
About Market Veep:
Market Veep is a digital inbound marketing agency based in Burlington, MA. We help our business clients generate leads through online content marketing, social media marketing, digital advertising, workflow automation, and other cool strategies. We use the HubSpot platform; all our clients are onboarded with it. If you're familiar with HubSpot, that's a big plus.
We have an intense focus on company culture. We value people first, which is why our slogan is "Marketing Made Human." We want to hear about your ideas, experiences, hobbies, dreams, favorite TV shows, and graphic novel collection.
We have an open, transparent, and casual office culture. We often go on outings like bike rides, walks, and ice cream runs.
We believe the best way to serve our clients is to keep our team members happy and excited about their work. All we ask is that you respect others and do your best, always.
Responsibilities:
At Market Veep, you'll learn how to use the HubSpot platform to manage campaigns and analyze data. You'll also get hands-on experience in digital marketing.
Manage Social Media Accounts
You'll learn how to execute a social media strategy using HubSpot's social media tools. This involves curating content, writing messages, and some technical knowledge.
You'll learn how to use LinkedIn to generate leads and make connections.
Assist in the Creation of Marketing Content
Everyone in our office contributes to our blog! You'll write blog content and learn how it's used as part of a content marketing strategy.
You'll learn how to do market research, competitor research, and research for content.
Take HubSpot Certification Courses
By joining our team, you'll gain free access to all of HubSpot's marketing certification courses. Passing these courses will help you learn about inbound marketing. You'll also earn certification badges which you can include in your resume and LinkedIn profile. These certifications can really help you if you're pursuing a career in marketing. You'll only work on these courses during work hours.
Desired Skills:
Willingness to Learn: As an intern, you're here to learn. It's okay to get stuck and ask for help. Be ready to ask questions and push yourself so you can grow.
Time Management: We expect you to finish assignments in a reasonable amount of time.
Organization: Write everything down and keep track of your tasks. Don't worry, we'll provide the pens, notebooks, and project management software.
Attention to Detail: This is especially important in our line of work. There's nothing like a misplaced apostrophe to ruin your day.
Strong Writing/Communication Skills: You don't have to be Shakespeare, but good grammar and sentence construction are important, even if you're just posting to social media.
Teamwork: Be present at team meetings, accept feedback, and be prepared to take on tasks as needed.
Familiarity with Marketing and/or HubSpot Software is a Plus
Familiarity with Social Media Platforms a Plus
Requirements:
Must be enrolled in a formal Bachelor's degree program.
Must be able to accept course credit for the internship.
Must be majoring in Marketing, Business, Communications, or a related field.
Must be able to commute to Burlington, MA.
Job Type: Internship