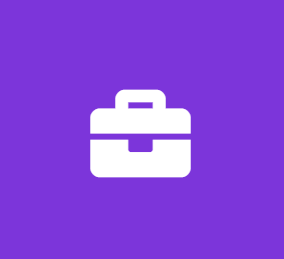 PR/Communications Intern - Spring 2020
Maryland CASA Association
Marketing Internship
Maryland CASA (Court Appointed Special Advocates) for Children, a statewide nonprofit organization based in Towson, MD, is seeking an unpaid intern for the Spring 2020 semester. Depending on the skills, interests and knowledge of the intern, responsibilities may include:
Assisting in development, implementation, evaluation and revision of PR/Communications plan to promote awareness of CASA throughout the state;
Assisting in the development of marketing and public awareness materials;
Updating and creating content for Maryland CASA website, newsletters and other communications strategies;
Creating content and scheduling posts on social media platforms;
Maintaining updated press list; cultivating relationships with media to encourage printing/airing of public service announcements, coverage of CASA events, etc.
Writing and submitting press releases, public service announcements, and other related materials to media in order to generate interest in CASA;
Assisting in identifying and developing stories to promote awareness of CASA.
Preferred qualifications: Junior or Senior Communications/PR/Marketing major with relevant coursework and previous work, volunteer or internship experience.
Excellent opportunity to put your education and skills into practice with a small nonprofit organization that recruits and trains volunteers to serve as advocates for children in foster care due to abuse and neglect.
Job Type: Internship
Salary: $0.00 /year
Experience:
Communications: 1 year (Preferred)
Public Relations: 1 year (Preferred)
Education:
Working Days:
Monday (Preferred)
Tuesday (Preferred)
Wednesday (Preferred)
Thursday (Preferred)
Friday (Preferred)
Application Question:
Why are you interested in this internship and what types of activities to hope to be doing?
Work Location: