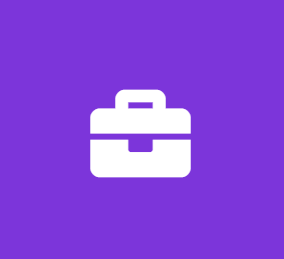 2020 Communications Internship
FCA
Marketing Internship
The FCA US LLC College Intern Program offers a unique opportunity for highly motivated, innovative, and inspired individuals to work in a challenging assignment where contribution, teamwork, and communication are vital to the success of the organization. As a leading-edge company, we can provide real world challenges and rewarding intern experiences to candidates from a variety of colleges and universities while providing a competitive salary.
Interns are assigned to an organization based on the candidate's background, skill set and interests. The assignments are project-oriented, meaningful to the department and allow the Intern to take responsibility for a major task. Interns experience a sense of personal accomplishment and contribution, and experience the corporate business culture through work assignments and structured activities. They learn the communication and etiquette skills required in business while sharing knowledge gained from recent courses.
Summer Internships are primarily located at the FCA US Headquarters and Technology Center in Auburn Hills, Michigan, other facilities in the Detroit metropolitan area, and business centers located throughout the country. Interns may qualify for a housing allowance and/or travel assistance. During the internship, Interns will have the opportunity to participate in many activities designed specifically to enhance their knowledge of FCA, our products and the Metro Detroit area.
A 2020 Communications Internships will be fast-paced, project-oriented, and allow the Intern to take responsibility for major tasks. An Intern will have the opportunity for personal growth and development by contributing to challenging projects with specific goals and experiencing the corporate culture through work assignments and structured activities.
The Communications Summer Internship is located at the FCA US Headquarters and Technology Center in Auburn Hills, Michigan.

The Communications Intern will support the following areas:
Corporate and Internal: Work with the corporate and internal teams on a variety of writing and event support projects. These initiatives could include providing media relations support for manufacturing, community relations, HR, sustainability and supplier communications projects as well as writing news releases and fact sheets, managing photo shoots and video projects; coordinating and supporting corporate and internal/manufacturing events; writing and editing content for internal communication tools based on company activities and products; create posts for company intranet in Word Press (includes conducting appropriate interviews, covering events, taking photos, writing, shooting video, editing).
Product: Work side-by-side with product communication team members on projects that could include assisting in the development and execution of drive programs coordination of regional events and creation of media materials. Day-to-day responsibilities could include writing, editing, participating in team meetings, and assisting with media interviews and photo shoots. The Intern will also be responsible for coordinating competitive research projects and managing/producing media clip reports. Some travel is required.

Basic Qualifications:
Completion of Sophomore year of college at an accredited university by summer of 2020
Pursuing a Bachelor degree or higher degree in Public Relations, Communication, or Journalism
Strong interest in automotive industry
Strong written and oral communication skills
Good interpersonal skills
Ability to work in a team environment as well as independently
Computer proficient (including spreadsheet, word processing and database applications)
Proven ability to demonstrate solid judgment and flexibility; thrive in a fast-paced, multifaceted environment
Strong organizational skills
Detail-oriented
Proficient in G Suite applications
Must have strong working knowledge of Internet search tools to find requested information quickly, with minimum direction

Preferred Qualifications:
GPA of 3.0 or higher (based on a 4.0 scale)
College/university third or fourth year student or graduate
Excellent writing and editing skills, photography and graphics skills, video writing/production skills, on-line content management tool familiarity, database management skill
High interpersonal communication skills with a willingness to learn from every experience
Familiarity with social media (Facebook, Twitter, YouTube, blogs), ability to operate a small video camera such as a FLIP, some experience using consumer-level video editing programs (iMovie or Adobe Elements)
Ability to travel as needed
Previous internship experience

Our benefits reflects the FCA commitment to helping you reach your personal and professional goals. In addition to an environment that promotes career development, we offer benefits for a healthy lifestyle and a rewarding future, designed to take care of you and your family, in various stages of life.

As a global company, our employee packages will vary by country, customary norms and the legal entity into which you are hired.