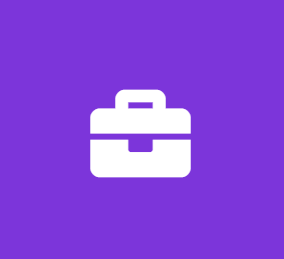 Social Media Manager Intern
PQSports
Marketing Internship
PQSports provides premier basketball camps, basketball instruction, and grassroots tournaments designed for the whole player development. We are seeking a Social Media Manager's intern to support our online marketing efforts. The goal of the social media manager is to convert fans into customers.
Responsibilities:
Social Media Manager will have the following day-to-day activities including:
Develop relevant content topics to reach the company's target customers.
Create, curate, and manage all published content (images, video, written and audio/podcast).
Monitor, listen and respond to users in a "Social" way while cultivating leads and sales.
Develop and expand community and/or influencer outreach efforts.
Oversee design (ie: Social media graphics for Facebook cover, profile pic, thumbnails, ads, landing pages, Twitter profile, Blog, etc.).
Design, create and manage promotions and social ad campaigns, being sure to integrate with company's overall marketing campaign plan and channels.
Analyze key metrics and tweak strategy as needed.
Become an advocate for the company in social media spaces, engaging in dialogues and answering questions where appropriate.
Demonstrate ability to map out a comprehensive online marketing strategies that are proven by testing and metrics.
Monitor trends in social media tools, applications, channels, design and strategy.
Analyze campaigns and translate anecdotal or qualitative data into recommendations and plans for revising social media, content marketing, SEO and social advertising campaigns.
Monitor effective benchmarks (Best Practices) for measuring the impact of social media campaigns. Analyze, review, and report on effectiveness of campaigns in an effort to maximize results.
Qualifications:
Marketing degree is welcomed but not required with relevant work experience.
Possesses knowledge and experience in the tenets of traditional marketing.
Demonstrates creativity and documented immersion in social media.
Displays in-depth knowledge and understanding of social media platforms, their respective participants (Facebook, Twitter, Instagram, YouTube, Pinterest etc.) and how each platform can be deployed in different scenarios.
Maintains excellent writing and grammatical skills.
Displays ability to effectively communicate information and ideas in written and video format.
Is a team player with the confidence to take the lead and guide other employees when necessary. (ie: content development, creation and editing of content, and online reputation management).
Maintains a working knowledge of principles of SEO including keyword research and Google Analytics.
Job Type: Internship
Experience:
Social Media Management: 1 year (Preferred)
Required travel:
Application Question:
How much knowledge do you have of basketball?