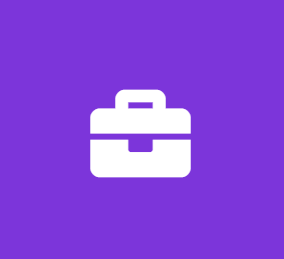 Summer 2020 Digital Marketing Intern
HarperCollins Publishers Inc.
Marketing Internship
Overview

This internship is for SUMMER 2020 in the HarperCollins Christian Publishing offices located in Grand Rapids, MI
Start living for your future now, by gaining real-world job experience with a paid summer internship at HarperCollins Christian Publishing. For the seventh consecutive year, our CEO has been recognized as a significant contributor to keeping Nashville's business sector thriving and growing by The Nashville Post. As the world's largest Christian publisher we are home to authors: Rachel Hollis, Chip and Joanna Gaines, Sadie Robertson, Simone Biles, Kwame Alexander, Dave Ramsey, John Maxwell, Jen Hatmaker, Andy Stanley, Louie Giglio, and thousands more. Adding HarperCollins Christian Publishing to your list of networks will help build your resume with industry respected training and experience.
Responsibilities
Essential Responsibilities: The Digital Marketing intern will be responsible for assisting digital marketing efforts of the Zondervan Reflective and Academic publishing team.
Assist team in creating and managing social media ads (Facebook, Twitter, Instagram) for products and promotions. Collaborate with team on written ads and graphics.
Review ad performance data and assist team in tweaking/optimizing ads for increased success
Create and submit social media posts for approval, for the accounts of Zondervan Academic and Zondervan; base social media posts on various types of news and content
Create reporting for social media efforts. Assist supervisor in identifying new opportunities in advertising and content creation.
Help with creating and managing ads on Amazon and creating Amazon store pages, in support of products, using Amazon Marketing Services
Managing endorsement collection process with various authors, collecting and recording endorsements.
Occasionally assist with implementing digital marketing campaigns, which may include creating social media ads and content for authors, or some email marketing responsibilities
Qualifications
Required Status: Fall 2020 Junior, Senior or Graduate Student.
Skills Required:
Microsoft Office (Word, Excel, Outlook and PowerPoint)
Excellent written communication skills with strong knowledge of English grammar and usage
Analytical: review results, identify opportunities, fine-tune successes
Problem solving: ability to research options, find answers, adapt to new and changing processes
Basic knowledge of social media and how it's used in marketing
Graphic design skills a plus with software (Photoshop or InDesign) or apps (e.g., Canva)
Additional Skills:
Organized
Creative
Scrappy
Curious
Self-starter
Professional
Ability to prioritize multiple tasks
Industry Knowledge: Candidates should have interest in how digital marketing and marketing drives sales of books. General understanding of the Christian book market.
HarperCollins Christian Publishing is an Equal Opportunity Employer