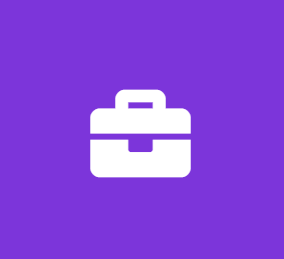 Governor's Summer Intern- Testing
State of Indiana
Quality Assurance Internship
Work for Indiana
Grow your career with the State of Indiana! With more than 50 executive branch agencies, the State of Indiana is a diverse workforce offering employees stimulating and challenging projects across a broad scope of career opportunities. As a State of Indiana employee, you impact the well-being of Indiana's communities every day.
About Indiana Department of Transportation:
The Indiana Department of Transportation (INDOT) provides a dynamic workplace that serves Indiana citizens, improves our state's quality of life, and enhances its economic opportunity. INDOT has a number of innovative programs and projects, including Public-Private Partnerships, Green Initiatives, and cutting-edge uses of materials and assets. As part of the State of Indiana, INDOT offers a competitive total compensation package, as well as outstanding work/life balance. Whether you are an established professional in the transportation field or just starting your career, INDOT has exciting and challenging opportunities for you.
About Governor's Summer Internship Program:
The Governor's Public Service Summer Internship (GPSSI) is designed to give college students real world, hands on experience in their desired field of study to enhance marketability upon graduation. Participation in the Governor's Public Service Summer Internship will offer students a multitude of experiences including networking with state employees, resume building and soft skills workshops, agency head panels, and much more.
Hiring Salary:
The Indiana Department of Transportation's (INDOT) summer internship program is a paid summer internship that lasts approximately 3.5 months. Listed salary is approximate. The hourly wage is $11.30.
About the Job:
Position will work in the Testing Department within the Vincennes District. Position will assist the department in planning and directing quality control and quality assurance of materials for highway construction and maintenance activities in construction.

A Day in the Life:
Complies with INDOT Safety Policies and Procedures.
Required to complete work assignments as directed and report problems to the District Testing Engineer or Material Engineer;
Ensure work conforms with appropriate INDOT standards and specifications, procedures and policies;
Will learn to read and interpret test methods, mix designs, and INDOT Standard Specs;
Will help complete perform HMA and Concrete mix design reviews with DTE;
Will learn to how to complete and attend HMA and concrete plant inspections;
Will learn to how to complete and attend certified aggregate producer audits;
Will learn to complete engineering analysis;
Will collect and evaluate pavement core samples;
Performs related job duties as assigned.

What You'll Need For Success:
High School graduate or equivalent;
Possession of valid driver's license;
Ability to perform physical activities such as standing, stooping, and walking for periods of time;
Ability to learn material test methods;
Ability to learn AASHTO Site Manager Program;
Ability to operate computer applications;
Ability to read, write and communicate clearly;
Ability to follow directions and work as part of a team;
Ability to apply safety standards;
Ability to perform basic mathematical calculations
Ability to lift 50 pounds.
Supervisory Responsibilities/Direct Reports:
This role does not provide direct supervision to direct reports.
Physical Effort:
This role requires the ability to lift/transport items up to 50 lbs with or without the assistance of equipment.
Depending on the duties performed or environment setting, frequent walking, standing, climbing stairs or ladders, bending, stooping, pushing, pulling and/or similar movements may be involved.
Equal Employment Opportunity:
The State of Indiana is an Equal Opportunity Employer