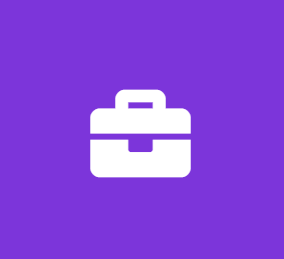 Winter Communications Internship
ALZHEIMERS D.R.D.A.
Marketing Internship
The Alzheimer's Association Greater Missouri Chapter is seeking a motivated, creative, visual storyteller to serve as intern for the winter semester (Jan-May) The position will focus on visual content development (photo and video) for use on the Chapter's social platforms and website. Additionally, the position will also provide creative writing support for social media and also media relations efforts.
This is a part time (15-20 hours per week), paid position based in the Chapter's St. Louis office. The start date is mid-January. While the end date is May, there is the possibility for the internship to be extended through the summer. This is an awesome opportunity to gain hands-on content development experience and produce portfolio-level work.
Essential Job Functions
Develop visually compelling content about chapter client families, volunteers, community partners, employees, etc.
Shoot high quality candid photographs of employees, volunteers, clients in various settings – events, meetings, community programs, etc.
Shoot and edit short video clips.
Minimum Requirements
Experience with developing compelling visual content for social media
Advanced photography skills
Basic video production skills
Strong creative writing skills
Proficiency with photo and video editing software
Ability to manage multiple projects at once
Complete work primarily during traditional work day (9am-5pm); with the potential to attend a weekend and/or evening event to capture photo/video.
Junior or senior undergraduate or graduate student in communications or journalism. Or another field of study if the applicant has strong photo and video skills.