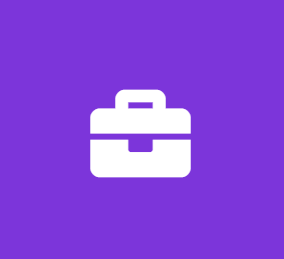 INTERNSHIP -Supportive Counselor I INTERN- Osceola county
The Children's Home Network
Customer Support Internship
SUMMARY: Receives training in the delivery supportive counseling services on an individual, group, sibling or family basis. Involves a broad range of training and development activities, assessment services, caseload consultation and requires quality documentation of activities completed under the supervision of a licensed professional in order to meet field training requirements set by their academic program.
ESSENTIAL FUNCTIONS:
1. Complete practical application of field training that includes accurate, timely documentation of the highest quality and consistent with agency standards, rules and regulation.
2. Complete field practice of required assessments, treatment plans and progress notes.
3. Formulate, coordinate and implement programming associated with the care plan through full knowledge of the client/family.
4. Complete field training and practice to facilitate the implementation of the care plan with the client/family.
5. Learn to monitor the overall course of treatment services for the client and family.
6. Practice within the philosophy, function and Personnel Practices of The Children's Home Inc.
7. Attend agency and required training.
8. Participate in all Continuous Quality Improvement activities as required.
9. Perform other duties as assigned.
QUALIFICATIONS:
Education & Experience: Enrolled in a Bachelor's Degree program from an accredited university or college and actively in the field of social work, counseling, or psychology or in a related human service field.
Licenses & Certifications:
Current CPR and First Aid Certification. May obtain certification through The Children's Home training program.
Computer skills in Microsoft Office Suite required. Data entry skills required. Office experience preferred.
Must possess and maintain a valid Florida driver's license with no record of criminal driving offense of license suspension.
Must possess means of providing job related transportation and show proof of required insurance. Must be insurable under CHI's current auto insurance policy.
Must successfully complete and maintain FDLE clearance, Federal background and state criminal background check and sexual predator screening.
Knowledge, Skills and Abilities:
Ability to communicate effectively, verbally and in writing. Ability to establish effective working relationships with clients, staff, supervisors and other individuals. Possess effective interpersonal skills.
Gain knowledge of agency's organizational structure, standard operating procedures, and policies.
Gain knowledge of Department of Children and Families rules and regulations regarding the care of children.
Gain knowledge of child abuse or neglect reporting procedures and methods.
Gain knowledge of intervention and treatment methods, strategies and techniques.
Gain knowledge of quality documentation as required by agency standards, rules, regulations, and Medicaid.
Gain ability to conduct assessments, treatment evaluations, treatment planning, and discharge planning.
Demonstrate ability to work as a multi-disciplinary team member in a positive productive manner.
Gain ability to convey ideas, concepts and case studies to clients, other clinical staff, families, court, and to other audiences as required.
ESSENTIAL PHYSICAL SKILLS:
Visual: ability to safely operate a motor vehicle, read printed materials, and make observations of physical facilities.
Hearing: ability to understand and comprehend spoken dialogue in individual and group settings.
Frequent use of hands.
Ability to speak clearly and effectively.
Reasonable accommodation will be made for otherwise qualified individuals with a disability.
ENVIRONMENTAL CONDITIONS:
Works within an office environment and in the community.
High level of emotional discussions requiring self-awareness regarding loss/abuse issues and understanding of professional boundaries.
High interaction with children.