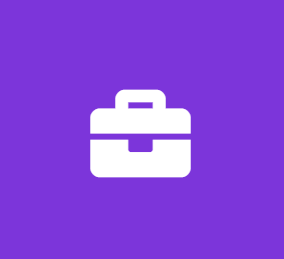 Structural Engineering Intern - Marine Industrial
Whitney, Bailey, Cox & Magnani, LLC
Civil Engineering Internship
TITLE: Structural Engineering Intern – Marine Industrial
DEPARTMENT: Marine Industrial
LOCATION: Towson, MD (Baltimore Office)
REQUISITION NUMBER: 19-14-008
DUTIES:
The following responsibilities are typical of the position but are not all-encompassing. Each person is expected to assist in whatever duties are required to deliver a quality product on schedule.
Perform and assist with structural design and analysis (steel, concrete, wood, masonry) associated with building and marine structures including but not limited to piers, wharfs, breasting and mooring structures, bulkheads, floating piers, equipment support framing/bracing, and any other tasks as assigned.
Work with National and Local Building Codes and develop loads.
Perform and assist with modeling and analyzing of vertical and lateral systems.
Perform and assist with evaluation studies and develop reports.
Prepare specifications.
Perform and assist with field work during design, analysis and construction phases.
Assist in monitoring project budgets and schedules.
Assist in developing proposals and attending meetings.
Perform and assist with submittal review including but not limited to structural steel fabrication drawings, concrete reinforcement shop drawings and concrete mix designs.
EXPERIENCE: Must have satisfied requirements to be considered a Junior or Senior.
SKILLS: Preferred: MS-Office, AutoCAD, Microstation, Revit, and structural analysis programs such as STAAD PRO, RAM, Structure Point Programs, LPile, FB_MultiPier, CivilTech Shoring Suite, CivilTech AllPile, and Enercalc.
EDUCATION: Pursuing a Bachelor of Science in Civil Engineering (Structural Emphasis).
WORKING CONDITIONS: Mostly office work but may include some field work. Lifting +/- 30 lbs. Field work involves inspection or construction site visits which may consist of working at heights, climbing, being adjacent to traffic, being in a boat, and working in confined spaces. Field work may be required during any season. Must be able to lift ladders, assist in moving boats, and perform other light physical activity. Inspections may be scheduled at night or on weekends.
POSITION TYPE: Part-time or full-time during summer and/or college semester. 40-hours per week during the summer. 20-hours minimum during the college semester.
ADDITIONAL REQUIREMENTS: Valid driver's license and own transportation. Must be a U.S. Citizen.
REPORTS TO: Assigned Supervisor
SALARY TYPE: Full Time, Hourly (1.5 OT)
WBCM is an Equal Opportunity/Affirmative Action employer. If you need more information or special assistance for persons with disabilities or limited English proficiency, contact our office at 410-512-4531.