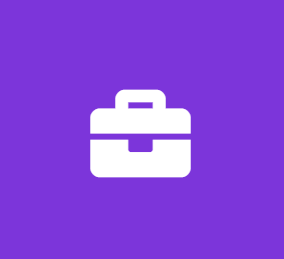 Summer 2020 Marketing Intern
HarperCollins Publishers Inc.
Marketing Internship
Overview
This internship is for SUMMER 2020 in the HarperCollins Christian Publishing offices located in Grand Rapids, MI
Start living for your future now, by gaining real-world job experience with a paid summer internship at HarperCollins Christian Publishing. For the seventh consecutive year, our CEO has been recognized as a significant contributor to keeping Nashville's business sector thriving and growing by The Nashville Post. As the world's largest Christian publisher we are home to authors: Rachel Hollis, Chip and Joanna Gaines, Sadie Robertson, Simone Biles, Kwame Alexander, Dave Ramsey, John Maxwell, Jen Hatmaker, Andy Stanley, Louie Giglio, and thousands more. Adding HarperCollins Christian Publishing to your list of networks will help build your resume with industry respected training and experience.
Responsibilities
Essential Responsibilities:
Assist in marketing and advertising activities (e.g. social media, print advertising and online retail)
Create A+ content for Amazon product pages
Photograph Bible covers and interior pages for use in marketing campaigns and online images
Graphic design - create images to be used in social media and online
Improve online product pages with images, video and other content
Layout for sales sheets, small catalogs and electronic samplers
Proofread marketing content
Pull content from Bibles to use in marketing campaigns
Support the marketing team in daily administrative tasks
Qualifications
Required Status: Fall 2020 Junior, Senior or Graduate Student
Knowledge
Strong desire to learn along with professional drive
Understanding of graphic design and photography
Solid understanding of different marketing techniques
Understanding of keywords and SEO tactics
Excellent verbal and written communication skills
Excellent knowledge of MS Office
Passion for the marketing industry and its best practices
Education: College level Junior or Senior majoring in marketing, communications, business.
Industry Knowledge: Candidates should have a working knowledge of how Marketing and Sales work together. General understanding of the Christian market or eCommerce industry is a plus, but not required.
Skills:
Strong Organizational Skills
Detail-Oriented
Self-Starter/Proactive
Professional Conduct
Multi-tasker
Excellent communication skills, both interpersonal and written
Team player
HarperCollins Christian Publishing is an Equal Opportunity Employer