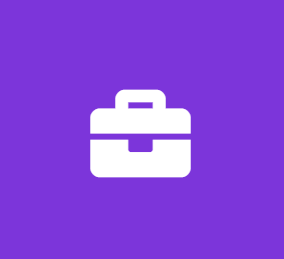 Summer 2020 Marketing and Publicity Intern
HarperCollins Publishers Inc.
Marketing Internship
Overview
This internship is for SUMMER 2020 in the HarperCollins Christian Publishing offices located in Grand Rapids, MI
Start living for your future now, by gaining real-world job experience with a paid summer internship at HarperCollins Christian Publishing. For the seventh consecutive year, our CEO has been recognized as a significant contributor to keeping Nashville's business sector thriving and growing by The Nashville Post. As the world's largest Christian publisher we are home to authors: Rachel Hollis, Chip and Joanna Gaines, Sadie Robertson, Simone Biles, Kwame Alexander, Dave Ramsey, John Maxwell, Jen Hatmaker, Andy Stanley, Louie Giglio, and thousands more. Adding HarperCollins Christian Publishing to your list of networks will help build your resume with industry respected training and experience.
The marketing-public relations intern will gain broad exposure to the publishing process as well as be responsible for executing and assisting in various marketing and publicity functions for both Zonderkidz and Blink YA Books.
Responsibilities
Essential Responsibilities:
Marketing
Plan and develop content for Zonderkidz and Blink social media platforms July – December 2020; plan and execute lifestyle photos for all frontlist and backlist titles needed for social media and online retailer positioning
Plan and develop content for Zonderkidz and Blink emails July – December 2020
Along with Optimization Team develop/update product description, keyword, and lifestyle images; conduct research, recommend changes, execute photography needs, and upload finals

Review NYPs (not-yet-published titles) and complete updates two months prior to on sale date
Utilize TitleView and Amazon Quadrant Dashboard to create a list of priority first year backlist and backlist titles with the most revenue potential (with a goal of 5 - 10 titles per week)
Publicity
Work with Publicity Manager for Kids books to develop and execute Zonderkidz Blog Squad email outreach July – December 2020, also researching and acquiring additional mommy bloggers to build the list
Work with Marketing & Publicity Manager for Blink YA books to research and develop young adult influencer list for Blink YA
Work with Marketing Manager to build the list of ABA independent bookstores and schools for school and store tours
Meetings to be attended with assigned participation are as follows:
Zonderkidz and Blink YA Book Second Alignment Meeting: will attend the portion of the meeting that helps align title, product description, and keywords
Amazon Open Office Sessions: will attend to take a deep dive in products, brands, and/or product categories to find ways to improve on keywords and other metadata points to develop strongest revenue potential
Zonderkidz and Blink Marketing Meeting: will attend as agenda items are appropriate to projects being managed by the intern
Business Review: will attend for education regarding the full working scope of the company and publishing industry
Qualifications
Required Status: Fall 2020 Junior, Senior or Graduate Student.
Industry Knowledge: Candidates should have a working knowledge of how Marketing, Public Relations and Sales work together. General understanding of consumer behaviors, particularly Christian consumers, is preferred but not required.
Work Experience: Must be a Junior or Senior
Education: Marketing, Communications, Public Relations
Skills:
Strong Organizational Skills
Detail-oriented
Excellent communication skills, both interpersonal and written, with good use of tact and diplomacy
Friendly, approachable, and teachable interpersonal skills
Ability to work collaboratively and efficiently with colleagues and, as necessary, outside partners
HarperCollins Christian Publishing is an Equal Opportunity Employer