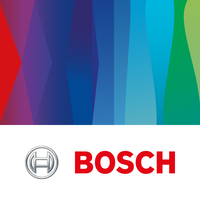 Embedded Machine Learning Research Intern
Bosch Group
Software Engineer Internship
Job Description
Purpose:
The purpose of an Intern within the Microsensor and Systems Technologies group is to provide support for development and scouting of new sensor system technologies.
Summary Description:
As part of the team that specializes in systems and algorithm for new sensor concepts, the Intern is primarily responsible for the implementation of machine learning algorithm onto target hardware including micro controllers, FPGAs, edge TPU and Raspberry.
Additional tasks include system definition and optimization, design and run of experiments, data gathering and interpretation, performing scouting, documentation, organization and related tasks at the direction of a research engineer, scientist, or project leader.
Primary Responsibilities:
Support the team with the deployment of standard and nonstandard AI and machine learning algorithm onto resource limited hardware
Design, build, and maintain developer environments for machine learning
Design, run, analyze, and manage simulation and provide simulation reports
Provide scouting support through literature searches, patent searches, industry/academic news searches, academic/business networking, and related activities
Keep detailed records of activities, and contribute to presentations and written reports
Qualifications
Minimum Qualifications:
Pursuing Master's or Ph.D. degree in Computer Science, Electrical Engineering, or related AI fields
Practical experience with FPGAs, microcontrollers or related target hardware
Familiar with common machine learning tools and libraries
Demonstrated ability to plan, conduct, and manage tasks of medium scope
Strong personal computer skills including Microsoft and Linux OS
Excellent oral and written communication skills
Desired Skills/Experience:
Last year Master's program or started Ph.D.
Research in sensor related AI and machine learning field with limited resources
Solid with developer environments on Windows and Linux
Solid background with TensorFlow, Python and Matlab
Able to modify machine learning frame works is a plus
Additional Information
Internship duration: 6 months
By choice, we are committed to a diverse workforce - EOE/Protected Veteran/Disabled.
BOSCH is a proud supporter of STEM (Science, Technology, Engineering & Mathematics) Initiatives
FIRST Robotics (For Inspiration and Recognition of Science and Technology)
AWIM (A World in Motion)