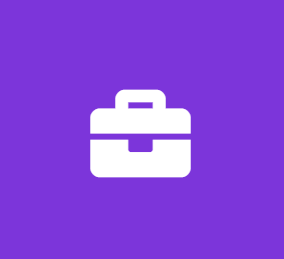 Technical Marketing Engineer - Deep Learning (New College Grad)
NVIDIA
Marketing Full Time
NVIDIA software powers today's breakthroughs in deep learning. To enable AI researchers and developers to keep pace with this dynamic field, we seek a technical marketing expert who understands the deep learning software stack and ecosystem. This role will craft the fundamental technical content educating developers how to use deep learning features through video tutorials, technical blog posts, user guides, walk-throughs, and more. This material is critical in teaching developers about the latest advancements in the NVIDIA Deep Learning platform.
Do you appreciate the value of a well-done design guide? Do you watch how-to tutorial videos next to your command-line interface? If so, we'd like your help empowering developers across deep learning training and inference!
What you'll be doing:
Collaborate with internal and external deep learning engineers and researchers to build product-based training material and how-to technical content

You will deliver high-quality training material to external technical audiences through developer.nvidia.com and developer events

You will be the evangelist and champion for Deep Learning among the NVIDIA developer community

Help channel customer usability feedback from the external community back to the internal teams to improve NVIDIA products

W rite and modify models in python and C++ for internal users and external customers
What we need to see:
Bachelor's degree in Computer Science, Computer Engineering, or similar field

Experience in software development, technical evangelism, technical marketing, developer marketing, or similar at a technology company

1+ year of experience with deep learning or machine learning

Strong knowledge of Python or C/C++, programming techniques, and software development

Strength presenting to technical audiences and generating content for developers

Prior success balancing multiple projects at a time
Ways to stand out from the crowd:
Master's degree from a leading university in an Engineering or Computer Science related discipline
3+ years of machine learning or deep learning experience
Advanced knowledge of modern Deep Learning software architecture and applications
Existing public facing technical content or forum contributions
Familiarity with TensorFlow, PyTorch, or other Deep Learning Frameworks
Strong communication and interpersonal skills
Direct development experience with NVIDIA software and SDKs
NVIDIA's invention of the GPU in 1999 sparked the growth of the PC gaming market, redefined modern computer graphics, and revolutionized parallel computing. More recently, GPU deep learning ignited modern AI - the next era of computing - with the GPU acting as the brain of computers, robots, and self-driving cars that can perceive and understand the world.
NVIDIA is committed to fostering a diverse work environment and proud to be an equal opportunity employer. As we highly value diversity in our current and future employees, we do not discriminate (including in our hiring and promotion practices) on the basis of race, religion, color, national origin, gender, gender expression , sexual orientation, age, marital status, veteran status, disability status or any other characteristic protected by law.