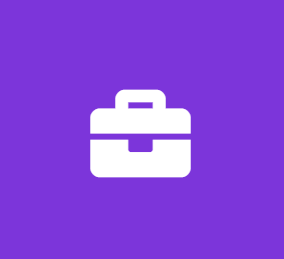 Marketing/Business Intern
State of Idaho
Marketing Internship
Description
Serving consumers and agriculture by safeguarding the public, plants, animals and the environment through education and regulation.
The Idaho State Department of Agriculture located in Boise, ID is pleased to offer an
International Marketing/Business Internship
beginning sometime in January 2020 and ending in the fall of 2020.
We are currently recruiting for an intern for the Market Development Division, located in Boise, Idaho. WUSATA (Western United States Agricultural Trade Association) provides funding to hire an intern. The intern must be a student and their work must be on international projects. Responsibilities to include assisting with inbound and outbound trade missions, international seminars, market research and other export-oriented events and programs.
This position does not have benefits.
Duration: This position is for the Spring semester but may extend through December, 2020. The number of days and hours per week are flexible, averaging 20 hours per week, but could be more depending upon number of activities taking place.
Example of Duties
Key Responsibilities:

Assist with international marketing activities, including:
Trade policy research
Database updates
Assisting with trade mission preparations
Assisting with export workshops and seminars
Development of recruitment materials for promotions and events
Distribution of promotional announcements
Scheduling and logistics for visiting international buyers or dignitaries
Minimum Qualifications
ESSENTIAL REQUIREMENTS:
Junior or senior college standing in the winter of 2019 or may be enrolled in graduate classes. The applicant MUST be a student during the beginning of the internship.
Pursuing/obtained a degree in International Business, Marketing, Business or International Relations
Ability to market oneself and one's ideas
Strong verbal and written communication skills
Attention to detail
Self-motivated
Creative and resourceful
Basic understanding of business fundamentals, needs and development
Outgoing personality
Demonstrated skills in follow through on multiple tasks and willingness to step in and assist whenever needed
Dress and conduct oneself with professionalism while representing ISDA
Proficient in Word, Excel and Outlook
Supplemental Information
Application Deadline: December 13th

Submit the following: letter of interest, resume, and two letters of recommendation to:

Email: [email protected]
OR
Laura Johnson, Bureau Chief
Idaho State Department of Agriculture
PO Box 7249
Boise, ID 83707

Physical Address: 2270 Old Penitentiary Rd., Boise, ID 83712
Phone: (208) 332-8678 FAX: (208) 334-2879 Website: www.agri.idaho.gov

Candidates who reach the final hiring stage will be required to participate in a criminal background check. Having a criminal record will not automatically eliminate applicants from consideration, but may be considered as part of the hiring process.

Thank you for your interest in the Department of Agriculture!
If you have questions,
please contact us at:
[email protected]
or at (208) 332-8520