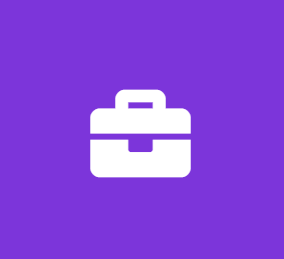 Web Developer Internship
Eagle Rocket LLC
Software Engineer Internship
We are looking for self-motivated Web Development interns who will be responsible for the coding, innovative design and layout of our projects. We are looking for someone proficient with PHP who can complete projects on a long-term basis.
Projects will be in WordPress, Magento, and possibly other PHP frameworks like Shopify. Strong PHP experience is recommended, as well as a good eye for design.
We want interns who can take directions without micro-management. Self-motivated and driven individuals are recommended to apply. Computer science related work is highly recommended
Responsibilities
Write well-designed, testable, efficient code by using best software development practices
Create website layout/user interface by using standard HTML/CSS practices
Integrate data from various back-end services and databases
Gather and refine specifications and requirements based on technical needs
Create and maintain software documentation
Be responsible for maintaining, expanding, and scaling our site
Skills
Experience in web programming and development
Communicate quickly efficiently in a team setting
Work directly with a project managers to achieve tangible project goals
Work closely with a wed designer to match visual intent of the website
Can take criticism well and use it as a learning tool
Programming skills and in-depth knowledge of modern HTML/CSS
Adequate knowledge of relational database systems, Object Oriented Programming and web application development
Basic knowledge of Search Engine Optimization process
Proactive with problem solving, can solve multiple issues without being micro-managed
Strong organizational skills to juggle multiple tasks within the Scope, Budget and Timeline of the project
Job Types: Part-time, Contract
Salary: $10.00 to $20.00 /hour
Experience:
Web Development: 1 year (Preferred)
Education:
High school or equivalent (Preferred)
Application Question:
What is your background in PHP?
Can you share some of your best projects and describe what you did with them?
Contract Length:
Contract Renewal:
Full Time Opportunity:
Additional Compensation:
Work Location:
This Company Describes Its Culture as:
Detail-oriented -- quality and precision-focused
Outcome-oriented -- results-focused with strong performance culture
Team-oriented -- cooperative and collaborative
This Job Is:
A good fit for applicants with gaps in their resume, or who have been out of the workforce for the past 6 months or more
Open to applicants who do not have a college diploma