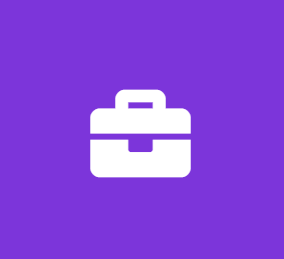 New Business- 2020 Summer Internship
FCB Global
Business Internship
FCB Health Network
2020 Summer Internship Program


***OUR APPLICATION IS NOW OPEN ON A ROLLING BASIS ***



WHAT CAN YOU EXPECT?

The FCB Health Network Internship Program is designed to offer college students the opportunity to learn about a career in healthcare advertising. Interns will work in real-world
business situations, attend seminars on the different aspects of the industry
and learn about the inner workings of an agency.

Each week is strategically broken down to help our interns make the most out of their time here. Monday – Wednesday is spent working with the department you are placed in along with a personalized mentor to show you the way. Thursdays are reserved for lunch and learns where we bring in senior leadership from each department while chowing down on some delicious food on us. Friday is reserved for teams to work on the client project which is presented in pitch format to our c-level executives as well as the client.

PROGRAM DETAILS:

START DATE: Monday, June 1, 2020
END DATE: Friday, July 31, 2020
SCHEDULE: Full-time (Monday-Friday, 9AM-5PM)
PAY: Hourly
NEW BUSINESS:
Participate in senior-level business strategy planning discussions
Perform and be trained in prospect research techniques
Assist in pitch project management
Contribute to new business brainstorming
Interface with every department in the agency, thus getting a comprehensive introduction to agency life
Assist with presentation support – PowerPoint and other software as necessary
Assist the New Business Manager with pitch/client meeting production, meeting prep, and breakdown/cleanup as necessary
Take notes and distribute approved meeting recap report for new business meetings
Update and maintain calendars, timelines, and meeting requests; work with New Business Director and Manager to cover all projects that happen simultaneously
Maintain list of new business job numbers and budgets
Ensure that new business client lists and all other RFI/RFP info frequently needed is kept current
Work with print and production studios


Qualifications
Rising junior, senior, or recent graduate from an accredited college or university
Coursework related to advertising/marketing, business and/or healthcare related degree
Available to work a minimum of 40 hours per week for the duration of the 9-week program
Possess solid communication, computer, and presentation skills
FINAL NOTE:
You can start and return to this application any time before the end date. Even if you receive a confirmation email that your application has been submitted, you can still return to the portal to edit or add any additional information. Remember to answer the short response questions at the bottom. In order to be considered, you must answer ALL of the questions.
For U.S. Job Seekers
It is the policy of FCB and any of its affiliates to provide equal employment opportunities to all employees and applicants for employment without regard to race, religion, color, ethnic origin, gender, gender identity, age, marital status, veteran status, sexual orientation, disability, or any other basis prohibited by applicable federal, state, or local law. EOE/AA/M/D/V/F.
Primary Location: United States-New York-New York City
Job: Intern
Organization: FCB Health