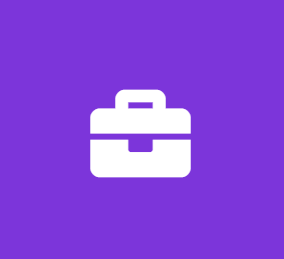 Summer 2020 PageChaser and Backlist Vault Marketing Intern
HarperCollins Publishers Inc.
Marketing Internship
Overview

This internship is for SUMMER 2020 in the HarperCollins Christian Publishing offices located in Nashville, TN.
Start living for your future now, by gaining real-world job experience with a paid summer internship at HarperCollins Christian Publishing. For the seventh consecutive year, our CEO has been recognized as a significant contributor to keeping Nashville's business sector thriving and growing by The Nashville Post. As the world's largest Christian publisher we are home to authors: Rachel Hollis, Chip and Joanna Gaines, Sadie Robertson, Simone Biles, Kwame Alexander, Dave Ramsey, John Maxwell, Jen Hatmaker, Andy Stanley, Louie Giglio, and thousands more. Adding HarperCollins Christian Publishing to your list of networks will help build your resume with industry respected training and experience.
Can you remember where you were the first time you read "To Kill a Mockingbird"? Do you evangelize the importance of library cards? Do you self-identify by your Hogwarts House? Then the Page Chaser intern position is for you.

Responsibilities
Essential Responsibilities: We are looking for an active member of the Backlist Marketing Team that would coordinate a variety of functions related to the execution of marketing campaigns and online community building, under the direction of a Director of Marketing. The ideal candidate will be an avid book reader, organized, detail oriented, tech savvy, and #TeamPeeta.
Write original blog content to promote new and backlist releases at PageChaser.com
Run the Page Chaser and The Reader's Lounge Instagram accounts for the summer: plan strategy, develop creative, take photos, and execute postings
Execute the Page Chaser: Deals of the Day email blast
Brand website creation, development, maintenance and optimization
Acquire working knowledge of data optimization and help in optimizing Page Chaser content
Design social media content and digital ads and analyze results on a daily basis to adapt as necessary to optimize
Assist publicity team with author interview coordination, Marketing and Publicity Updates (MPUs) and influencer mailing lists
Conduct research on social media and email marketing strategy, blog growth strategy, and improving brand engagement
Assist in the management of The Readers Lounge at Page Chaser book review program
Attend team meetings, including but not limited to Acquisitions, Titling, Staff, Pub Boards, Production, Packaging, Editorial, Marketing, and Sales Conference
Some clerical work (e.g. photocopying, binding, filing, email, note taking, and data entry)
Qualifications
Required Status: Must be a Fall 2020 College Junior, Senior, or Graduate Student
Knowledge: Advanced knowledge of Microsoft Office. Knowledge and familiarity of social media sites and related management tools necessary. Experience with product-specific SEO preferred.
Education: Pursing a degree in English, communications, or marketing
Industry Knowledge: must love books and reading. Candidate should have strong opinions on if dog-earing books are socially expectable and if you can ever reread a book too many times.
Skills:
Avid book reader
Ability to handle multiple competing projects and priorities at one time.
Superior attention to detail
Excellent written and verbal communication skills.
Ability to use and quickly grasp navigation of online reporting tools
Strong eye for design and basic levelgraphic design skills preferred, or willingness to learn design tools for simple social graphic development
Strategic and always able to understand the bigger picture
HarperCollins Christian Publishing is an Equal Opportunity Employer.