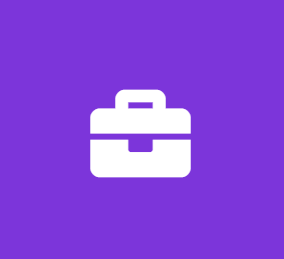 Summer 2020 BibleGateway Marketing Intern
HarperCollins Publishers Inc.
Marketing Internship
Overview

This internship is for SUMMER 2020 in the HarperCollins Christian Publishing offices located in Grand Rapids, MI
Start living for your future now by gaining real-world job experience with a paid summer internship at Bible Gateway, a division of HarperCollins Christian Publishing located in Grand Rapids, MI.
As the Internet's most visited Christian website, Bible Gateway equips people to read and understand the Bible, wherever they are. Celebrating more than 25 years online, Bible Gateway offers free access to the Bible in more than 200 different versions and more than 70 languages. Bible Gateway's website and apps are visited by more than 20 million unique visitors per month.
For the seventh consecutive year, HarperCollins Christian Publishing's CEO has been recognized as a significant contributor to keeping Nashville's business sector thriving and growing by The Nashville Post. As the world's largest Christian publisher it is home to authors such as: Chip and Joanna Gaines, Sadie Robertson, Simone Biles, Kwame Alexander, Bill Mounce, Dave Ramsey, John Maxwell, Jen Hatmaker, Andy Stanley, Louie Giglio, Max Lucado and thousands more. Adding HarperCollins Christian Publishing to your list of networks will help build your resume with industry respected training and experience.

Responsibilities
Essential Responsibilities: The Bible Gateway intern will be responsible for assisting the marketing team and will gain experience planning and executing a strategic campaign, from beginning to end.

The intern will:
Review Bible Gateway's website and assess needs for teaching our users how to use the site and do certain types of Bible study
Research audience needs, create a plan, and present it to the Bible Gateway team for approval
Implement the plan and create visual assets. In so doing, the intern will:

Gain experience writing and editing copy
Obtain training in how to set up email using our ESP (Email Service Provider)
Acquire working knowledge of tools needed for capturing and editing video
Become familiar with multiple channels in which to post the assets (e.g., social, email, the blog, paid advertising)

Publish and promote the tutorials, and launch them in their various locations
Analyze the results of their work
Qualifications
Required Status: Fall 2020 Junior, Senior or Graduate Student
Skills Required:
Microsoft Office (Word, Excel, Outlook and PowerPoint)
Adobe Creative Suite (Photoshop, Illustrator, and Premiere)

Additional Skills:
Strong Organizational Skills
Detail-Oriented
Self-Starter/Proactive
Professional Conduct
Multi-tasker
Creative
Excellent communication skills, both interpersonal and written
Industry Knowledge: Candidates should have a passionate interest in digital publishing, with a specific passion for, and knowledge about, the Bible, and a working familiarity with BibleGateway.com.
HarperCollins Christian Publishing is an Equal Opportunity Employer