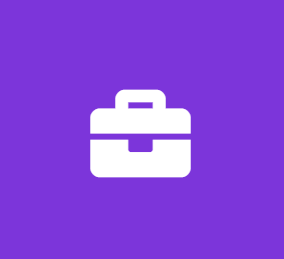 Summer 2020 Specialty Marketing Intern
HarperCollins Publishers Inc.
Marketing Internship
Overview

This internship is for SUMMER 2020 in the HarperCollins Christian Publishing offices located in Nashville, TN.
Start living for your future now, by gaining real-world job experience with a paid summer internship at HarperCollins Christian Publishing. For the seventh consecutive year, our CEO has been recognized as a significant contributor to keeping Nashville's business sector thriving and growing by The Nashville Post. As the world's largest Christian publisher we are home to authors: Rachel Hollis, Chip and Joanna Gaines, Sadie Robertson, Simone Biles, Kwame Alexander, Dave Ramsey, John Maxwell, Jen Hatmaker, Andy Stanley, Louie Giglio, and thousands more. Adding HarperCollins Christian Publishing to your list of networks will help build your resume with industry respected training and experience.
Responsibilities
Essential Responsibilities:The marketing intern will be responsible for assisting all the specialty marketing and public relations efforts as we prepare for our busy fall book launch season. The intern will:
Help to implement direct-to-consumer content and marketing campaigns through the following:

Email and blog post creation
Creating inspirational & sharable social content
Analyzing real-time data to optimize goals

Assist with event marketing at the CMA Festival
Assist with the discovery of bloggers and influencers for promotional efforts
Put together a multi-faceted marketing campaign plan to reach 18-22 year-old consumers with Jesus Calling
Qualifications
Required Status: Must be a Fall 2020 College Junior, Senior, or Graduate Student
Knowledge: Basic understanding of the Christian faith is preferred
Work Experience: Retail experience – especially in a book or gift store setting – is helpful, but not required
Education: College junior or senior majoring in business, communications, English, journalism, marketing, public relations or related fields
Industry Knowledge: Understanding of various social media platforms
Skills:
Microsoft Office (Word, Excel, Outlook and PowerPoint)
Basic knowledge of social media and its benefits for marketing purposes
Graphic design experience a plus
HarperCollins Christian Publishing is an Equal Opportunity Employer.