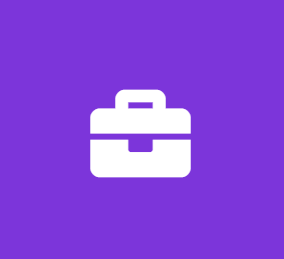 Summer 2020 Fiction Marketing Intern
HarperCollins Publishers Inc.
Marketing Internship
Overview

This internship is for SUMMER 2020 in the HarperCollins Christian Publishing offices located in Nashville, TN.
Start living for your future now, by gaining real-world job experience with a paid summer internship at HarperCollins Christian Publishing. For the seventh consecutive year, our CEO has been recognized as a significant contributor to keeping Nashville's business sector thriving and growing by The Nashville Post. As the world's largest Christian publisher we are home to authors: Rachel Hollis, Chip and Joanna Gaines, Sadie Robertson, Simone Biles, Kwame Alexander, Dave Ramsey, John Maxwell, Jen Hatmaker, Andy Stanley, Louie Giglio, and thousands more. Adding HarperCollins Christian Publishing to your list of networks will help build your resume with industry respected training and experience.
Responsibilities
Essential Responsibilities: The marketing intern will gain a broad exposure to the publishing process as well as be responsible for assisting in various marketing functions for Thomas Nelson and Zondervan fiction marketing and publicity efforts. The intern will:
Attend team meetings, including but not limited to Acquisitions, Titling, Staff, Pub Boards, Production, Packaging, Editorial, Marketing, and Sales Conference
Help to implement promotional campaigns
Learn to manage Librarian and Reviewer requests through NetGalley
Help manage the creation & distribution of ARCs (advance reader's copy) to reviewers, media, authors, and sales
Facilitate content to the First Editions ('street team')
Proof marketing collateral pieces including press releases, ads, and other copy
Contribute to tracking publicity execution with external agencies and ROI
Research marketing trends
Assist in mailings
Some clerical work (e.g. photocopying, printing and binding manuscripts, etc)
Qualifications
Required Status: Must be a Fall 2020 College Junior, Senior, or Graduate Student
Skills:
Microsoft Office (Word, Excel, Outlook and PowerPoint)
Basic knowledge of social media and digital marketing and its benefits for marketing purposes
Research skills
Canva design experience a plus
Industry Knowledge: Candidates should have a working knowledge of how marketing, public relations and sales work together. General understanding of the Christian market is a plus, but not required.
HarperCollins Christian Publishing is an Equal Opportunity Employer.