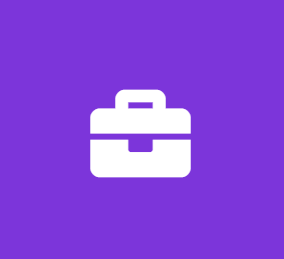 Summer 2020 HarperCollins Leadership Marketing Intern
HarperCollins Publishers Inc.
Marketing Internship
Overview

This internship is for SUMMER 2020 in the HarperCollins Focus offices located in Nashville, TN.
Start living for your future now, by gaining real-world job experience with a paid summer internship at HarperCollins Leadership (an imprint of HarperCollins Focus. For the seventh consecutive year, our CEO has been recognized as a significant contributor to keeping Nashville's business sector thriving and growing by The Nashville Post.
As a new entrepreneurial imprint with HarperCollins, HCL offers best-selling business and leadership authors such as #1 Wall Street Journal and New York Times best-seller Don Miller (Building a StoryBrand,) New York Times best-selling author John Maxwell (Developing the Leader Within You, 21 Irrefutable Laws of Leadership, et al), and #1 New York Times best-selling author Rachel Hollis (Girl, Wash Your Face and the forthcoming Girl, Stop Apologizing). Recently, HCL purchase AMACOM, the publishing division of the American Management Association, to add hundreds of additional authors and thought leaders to our catalog. Adding HarperCollins Leadership to your list of networks will help build your resume with industry respected training and experience.
Responsibilities
Essential Responsibilities: The marketing intern will be responsible for assisting all HarperCollins Leadership's marketing and publicity efforts.
The intern will:
Help to implement integrated marketing campaigns across various digital and traditional media
Manage Amazon Marketing Services campaigns
Assist with Facebook, Instagram, and LinkedIn advertising and creative scheduling
Develop freemium content and inbound marketing offers
Develop marketing collateral pieces including press releases, ads, and other copy
Coordinate printing and distribution of marketing materials
Contribute to tracking marketing and publicity ROI
Research marketing trends
Support team with marketing coordination and administration efforts
Provide support for e-course marketing campaigns
Qualifications
Required Status: Must be a Fall 2020 College Junior, Senior, or Graduate Student
Skills Required:
Microsoft Office (Word, Excel, Outlook and PowerPoint)
Basic knowledge of social media and video and its benefits for marketing purposes
Research skills
Excellent interpersonal communication skills with good use of tact and diplomacy
Excellent written communication skills with strong knowledge of English grammar and usage
Team player
Canva, Adobe or similar design tool experience a plus
HarperCollins Christian Publishing is an Equal Opportunity Employer.