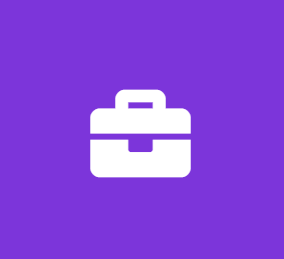 Summer 2020 Audio Sales Intern
HarperCollins Publishers Inc.
Marketing Internship
Overview

This internship is for SUMMER 2020 in the HarperCollins Christian Publishing offices located in Nashville, TN.
Start living for your future now, by gaining real-world job experience with a paid summer internship at HarperCollins Christian Publishing. For the seventh consecutive year, our CEO has been recognized as a significant contributor to keeping Nashville's business sector thriving and growing by The Nashville Post. As the world's largest Christian publisher we are home to authors: Rachel Hollis, Chip and Joanna Gaines, Sadie Robertson, Simone Biles, Kwame Alexander, Dave Ramsey, John Maxwell, Jen Hatmaker, Andy Stanley, Louie Giglio, and thousands more. Adding HarperCollins Christian Publishing to your list of networks will help build your resume with industry respected training and experience.
Responsibilities
Essential Responsibilities:The audio sales intern will gain experience in one of the fastest growing areas of the publishing industry: audiobooks. This internship will assist the audio sales team in campaigns that include collaboration on various audiobook projects, such as planning and executing creative marketing initiatives, joining other sales and publishing teams to brainstorm innovative new projects, and learning further about the entire publishing process, from when a new book is conceived to the moment it lands in the hands of a reader. With over 400 new titles being made into audiobooks every year at HarperCollins Christian Publishing, the audio sales intern will work in a fast-paced environment that will include responsibilities in various elements of the audio sales department, including:
Assisting and planning digital marketing campaigns, including social media curation, video creation, email marketing, and SEO implementation
Edit and create audiobook samples and excerpts
Meet with various teams and stakeholders to create new audio sales opportunities
Build robust AMS (Amazon Marketing Services) ads and product pages
Collaborate with entire audio sales team on audio-specific projects
Web page and blog post development
Qualifications
Required Status: Must be a Fall 2020 College Junior, Senior, or Graduate Student
Skills:
Comfortable with the MS Office Suite
Experience with image editing software (Adobe Photoshop and Canva) is preferred
Familiarity with various social media platforms
Video and audio editing knowledge a plus, although not required
Past writing experience, including crafting marketing and business copy
Education: Junior or Senior in Business, Marketing, or Communications
Industry Knowledge: Candidates should have a working knowledge of the Marketing and Sales responsibilities. Knowledge or passion for the audiobook format would be a plus, but not required.
HarperCollins Christian Publishing is an Equal Opportunity Employer.