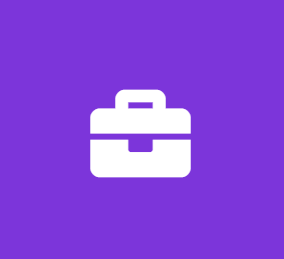 Internship - Electrical Test Engineering - Summer 2020
General Atomics and Affiliated Companies
Quality Assurance Internship
General Atomics Aeronautical Systems, Inc. (GA-ASI), an affiliate of General Atomics, is a world leader in proven, reliable remotely piloted aircraft and tactical reconnaissance radars, as well as advanced high-resolution surveillance systems.
We recognize and appreciate the value and contributions of individuals with diverse backgrounds and experiences and welcome all qualified individuals to apply.
We have an exciting opportunity for a Summer Electrical Test Engineer Intern for our Electrical Automation Design group at General Atomics - ASI.
This position is available for undergraduate or graduate students to participate in supervised practical and hands-on training in a professional field. Assists in the completion of non-routine and advanced tasks primarily focused on hardware and software design and automation; assists in the analysis, investigation and solution of non-routine problems; and assists in developing electronic and hard copy documentation as required.
DUTIES AND RESPONSIBILITIES
Under limited supervision, working on non-routine projects with general instruction and advanced projects with detailed instructions.
Participates in the day to day activities of assigned functional area assisting in the completion of non-routine and advanced tasks.
Assists in applying knowledge to analyze, investigate and resolve non-routine problems.
Assists in developing electronic and hard copy reports, records, diagrams and charts.
Responsible for observing all laws, regulations and other applicable obligations wherever and whenever business is conducted on behalf of the Company.
Expected to work in a safe manner in accordance with established operating procedures and practices.
Additional Functions other duties as assigned or required.
Job Qualifications
Typically requires enrollment as an undergraduate or graduate student at a recognized college or university.
The ability to understand new concepts and apply them accurately.
Students graduating winter of 2018 or 2019 are desired.
Ability to follow general and detailed instructions as well as organizational policies and procedures.
Good communication and interpersonal skills to enable effective interface with internal professionals.
Ability to work independently or in a team environment; and possess strong computer skills.
All applicants must be US Citizens.
Travel Percentage Required :
0% - 25%
Clearance Required?
No