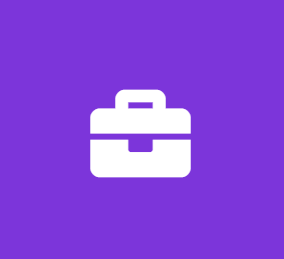 Marketing Intern
Fox Networks Group
Marketing Internship
JOB DESCRIPTION
REGIONAL SPORTS NETWORKS
MARKETING INTERNSHIP
Summary:
The RSN Sales Operations Intern will be based in Los Angeles and work with the RSN Corporate group to support the Regional Sports Networks' marketing efforts.
About the department:
The Regional Marketing department of nine people oversees and provides support to the 22 regional networks nationwide, through on-air promotion, digital, social media and grassroots marketing efforts. This group of nine people work to enhance the company's partnerships, assist and bolster the company's ad sales, and support the regions in their marketing initiatives that promote the networks' local NBA, NHL, MLB, Collegiate and High School sports team partners.
Current projects and tasks that will be assigned to the intern(s):
The Regional Marketing intern's projects/tasks will include providing research and support for all of their marketing campaigns including NBA, NHL, MLB and FOX Sports GO. This will include assisting with pulling social media posts, analytics and footage that are centered on our MLB, NHL & NBA team partners for recap presentations. Additional tasks will include, sitting in on promo editing sessions and brainstorming sessions for future marketing campaigns.
Learning Objectives:
Over the course of his/her internship, a Regional Marketing intern should learn a great deal about what marketing means as it relates to sports and television, and how the changing landscape of digital and social is shaping and changing our business models. He/she should also acquire a better understanding of on-air promotions, digital, and social media platforms by gaining hands-on experience working in a professional high-paced corporate environment.
Qualifications:
There is not a specific major requirement but coursework in marketing, advertising, communications, art, design, media, and/or sports are a plus.
It is imperative that the individual be highly motivated, detail-oriented, and enthusiastic as it relates to his/her internship.
Proficiency in Microsoft Word is required.
Proficiency in Design/Edit programs a plus, but not required (e.g. Photoshop, Illustrator, Avid, Final Cut Pro, InDesign, etc.)
We are an equal opportunity employer and all qualified applicants will receive consideration for employment without regard to race, color, religion, sex, national origin, gender identity, disability, protected veteran status, or any other characteristic protected by law. We will consider for employment qualified applicants with criminal histories consistent with applicable law.