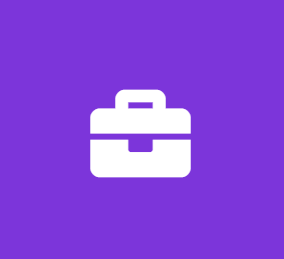 Marketing and Communications Winter Intern
KollegeTown/ Riddell Sports
Marketing Internship
Intern- January-May 2020
Company Background
Riddell is a premier designer and developer of football helmets, protective sports equipment, head impact monitoring technologies, apparel and related accessories. A recognized leader in helmet technology and innovation, Riddell is the leading manufacturer of football helmets and shoulder pads, and a top provider of reconditioning services.
For over 85 years, Riddell has innovated to meet players evolving equipment needs. We build on the strengths of our technologies and welcome the challenge to protect and perform in a smarter way. We strive to outpace the needs of today's athletes and continue to move the game of football forward. Product innovation is at the heart of everything Riddell does. Many years of research, engineering, on-field feedback, and testing go into creating our equipment.
From embedded impact sensors in helmets that monitor and record head impacts during on-field play to shoulder pads that give first responders easy access to players in emergencies, Riddell continues to break new ground in sports equipment by combining visionary ideas with advanced materials and technology.
Position Overview

The Marketing & Communications Intern will assist in the development of internal and external communications projects under the direction of the Communications Manager and with assistance provided by the marketing team members. The ideal candidate will have a strong working knowledge of communications, marketing and public relations principles. Day-to-day activities will include compiling daily media reports, contributing to internal communications, event planning, conducting research, offering input to integrated marketing materials, proofing and digital/social media support.
Essential Job Functions
Writes and edits communications materials, including fact sheets, press releases, blogs, web copy, social media posts and program overviews
Compiles daily media monitoring reports for company-wide circulation
Helps coordinate shipping and receiving for event execution
Supports the company's charitable donations
Manages content for the corporate newsroom
Provides input in development of communication/PR materials/social media
Assists in executing media relations/PR activities including media visits, interviews, providing additional marketing materials, etc.
Must be able to work on multiple projects at the same time and work well under deadlines
Education, Training & Skills
College student or recent graduate majoring in Public Relations, Communications, Marketing, Journalism or related field
Experience in communications, public relations, journalism, marketing, sports management or related field preferred
Possesses strong written and verbal communication skills
Interest in sports or sports equipment industry a plus
Proficient in Microsoft Office Suite including Word, Excel, PowerPoint and Outlook
Experience using social networking platforms
Understanding of how to operate discreetly with proprietary company information and materials
Maintains a high level of professionalism and is comfortable in an office environment
Ability to multi-task and prioritize tasks successfully to meet deadlines Strong organizational skills and attention to detail