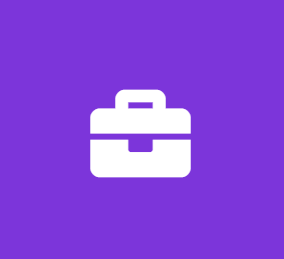 Spring 2020 Communications and Fundraising Intern
Coalition for Smarter Growth
Marketing Internship
Spring 2020 Communications and Fundraising Intern
The Coalition for Smarter Growth seeks an outstanding communications and fundraising intern to join our team for the 2020 spring semester. Use your talents to make a meaningful, substantial contribution while learning about the nonprofit sector and real-time smart growth advocacy and implementation.
The communications and fundraising intern works directly with the Communications and Engagement Manager to write and edit advocacy emails, press releases, blog posts, and more; support the Coalition's website and social media, and work with our Walking Tours & Forums Series (50%). The intern works directly with the Operations and Fundraising Manager to support the implementation of a new fundraising strategy, coordinate donor outreach, and plan fundraising events (50%).
Qualifications: Qualified applicants will possess exceptional writing skills, an engaging and enthusiastic demeanor, and an interest in smart growth issues. Strong computer skills and attention to detail are integral to successful candidates. Graduate students or professionals with experience in communications, PR, marketing, policy, or similar relevant fields will be considered fellows and be assigned a more independent work plan. Undergraduates with an interest or major in a related topic will be considered interns.
Commitment: Part-time position from January to mid-May (estimated 16 hours per week).
Compensation: This is an hourly position.
About the Coalition for Smarter Growth:
The Coalition for Smarter Growth advocates for walkable, inclusive, and transit-oriented communities in the Washington DC region. The Coalition was founded as and remains the central coordinating agent and voice of smart growth in the metropolitan Washington region. Our goals include focusing investment in towns and around transit stations, increasing transportation and housing choices, and ensuring vibrant neighborhood open space, agricultural lands and natural areas.
To Apply: Send your cover letter, resume, and a one-page writing sample no longer than one page to jobs @smartergrowth.net. Applications will be considered on a rolling basis beginning immediately. No phone calls, please.
Job Types: Part-time, Internship
Salary: $14.00 to $15.00 /hour
Education:
High school or equivalent (Required)
Work Location:
Working days:
Monday
Tuesday
Wednesday
Thursday
Friday
Hours per week:
Typical start time:
Typical end time:
Internship Compensation: