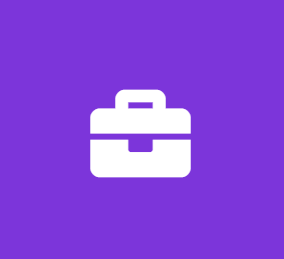 Customer Support Intern
Streamline Healthcare
Customer Support Internship
Position Type
Part Time-Intern
Location
Oakbrook Terrace, IL or Kalamazoo, MI
Resume Contact
About Streamline:
Streamline's mission is to build innovative technology solutions that empower people who improve behavioral health and quality of life of those in need. We are a high growth technology company that delivers web-based software for healthcare organization's to provide and coordinate all service delivery processes. Streamline has been offering software in the behavioral health marketplace since 2003. Streamline has built and maintains systems for some of the nation's premier behavioral health organizations using the latest web-based technology.
Streamline offers competitive compensation and benefits packages as well as a challenging, yet flexible, work environment that is conducive to collaboration and productivity. A career with Streamline Healthcare Solutions provides opportunities for growth and continued learning in a workplace where individual contribution is valued and recognized. Join us, and advance your career today with a company that is on the cutting edge of the behavioral healthcare technology industry.
Here at Streamline, we strive on building lasting and trusting relationships with our clients, and our employees set the bar.
Job Overview:
Customer Support Specialist Interns interact daily with Customer Support Specialists, Project Managers, Systems Analysts and Developers on various projects assigned by the Director of Customer Support. Interns play an integral role in application testing, task verification and management and other critical business processes at Streamline.
Job Responsibilities:
Testing of customer applications during cycle upgrades.

Task management of customer reported issues and requests.

Intake of customer reported issues, questions or requests.

Other specialized projects as assigned.

Frequent communication and meetings with other team members including project managers, developers, testers and other internal staff.



Job Posting: Customer Support Specialist Intern
Job Requirements:
Current enrollment in college program, or recent graduate participating in externship.

Preference may be given to interns enrolled in the following fields of study: Computer Information Systems (CIS), Computer Science (CS), Business, Computer Engineering, Interdisciplinary Health Services (IHS), Health Informatics and Information Management (HIIM).

Excellent interpersonal skills and effective written and oral communication skills.

Strong analytical skills, problem solving abilities and sharp attention to detail.

Sense of urgency and ability to prioritize work and daily tasks.

Outstanding work ethic, drive, motivation and commitment to quality results.

Able to commute or relocate to Kalamazoo, MI area.