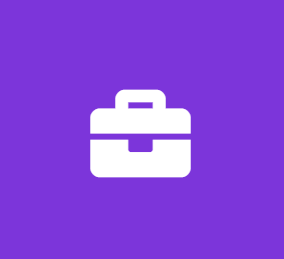 Sales Internship (Spring)
American Capital Group Inc.
Marketing Internship
American Capital Group is seeking bright, passionate, hardworking interns to join our sales team.
We're looking for candidates who...
have grit
are achievement oriented
are not discouraged by failure
have good communication and speech
know how to have fun
appreciate feedback
are go-getters
are interested in career growth
are a college Junior or Senior
are available 12-16 hours a week
have a positive attitude
have an interest in a sales career
Who are we and what do we do?
American Capital Group strives to improve the lives of our customers, community, and employees. We are a direct lender in the equipment finance industry that provides innovative solutions to help business owners across the country grow and improve their businesses.. Your role is to reach out to potential clients and provide them with the benefits and programs offered by American Capital, with the goal of converting them into customers. This is the opportunity for you to immerse yourself in our attentive training program that puts you on the fast-track to success and jumps starts your career.
Sound like an internship you'd excel in? Apply now!
Job Type: Internship
Salary: $12.00 /hour
Job Type: Internship
Salary: $12.00 /hour
Additional Compensation:
Work Location:
Benefits:
Flexible schedule
Professional development assistance
Paid Training:
Management:
Internship Compensation:
This Company Describes Its Culture as:
Innovative -- innovative and risk-taking
Outcome-oriented -- results-focused with strong performance culture
Stable -- traditional, stable, strong processes
Schedule: