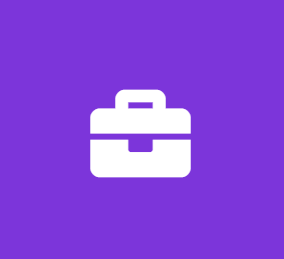 Marketing Intern
Vertex, Inc.
Marketing Internship
2020 Summer Internship Program
Our compensated Internship Program is designed to give rising junior and senior undergraduate students a challenging, hands-on experience in the technology industry. Interns will join our collaborative, friendly work environment to participate on meaningful projects to support our business. Our goal is to foster the growth of highly motivated, talented individuals that would like to join us as repeat interns and/or ultimately regular full-time employees.

2020 Program Dates:
June 1, 2020 - August 14, 2020

JOB SUMMARY:
The Marketing Intern position is responsible for supporting the partner marketing managers with campaign execution, events management and partner enablement activities. The Marketing Intern will collaborate with the partner marketing managers, the demand generation team, product marketing, brand to execute on tactical projects.
ESSENTIAL JOB FUNCTIONS AND RESPONSIBILITIES:
Assist and support partner go-to-market planning for designated partners to ensure successful launches for partner marketing initiatives. • Assist with the creation and coordination of effective marketing content for partner marketing campaigns including web content, product integration videos, webinars, joint customer case studies, solution whitepapers, etc. • Coordinate with internal marketing teams to ensure alignment with Vertex messaging. • Support department leadership and assist in other marketing-related activities as needed.
KNOWLEDGE, SKILLS AND ABILITIES:
Strong written and verbal communication.
Ability to build stable working relationships internally.
Must possess good organizational skills.
Must be results oriented, customer focused, and exhibit good interpersonal skills.
Proficiency in Microsoft office packages.
Quick learner with a roll up the sleeves and incredible attention to detail
Relentless optimism and strong work ethic
Education and Training:
Applicants should be pursuing a bachelor's degree through an Accredited University - preferably students at a junior level or higher
Majoring in Marketing, Business or related field
Have a minimum 3.0 GPA

KNOWLEDGE, SKILLS AND ABILITIES:
Strong written and verbal communication.
Ability to build stable working relationships internally.
Must possess good organizational skills.
Must be results oriented, customer focused, and exhibit good interpersonal skills.
Proficiency in Microsoft office packages.
Quick learner with a roll up the sleeves and incredible attention to detail
Relentless optimism and strong work ethic
Education and Training:
Applicants should be pursuing a bachelor's degree through an Accredited University - preferably students at a junior level or higher
Majoring in Marketing, Business or related field
Have a minimum 3.0 GPA