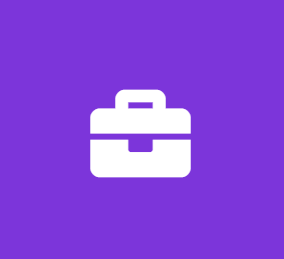 Marketing and Design Intern
TruckIT
Marketing Internship
TruckIT (Headquartered in Midtown-Atlanta) is revolutionizing on-demand hauling, fleet management, and dispatch management through our proprietary mobile and web applications. We've been recognized as one of BuiltWorlds 45 technology companies paving the future in IoT and connected jobsites. Our goal is to become the next $1 billion Tech Services company based in Atlanta.
Candidate Qualifications
This internship requires the following candidate qualifications in order to be considered for the role: Actively enrolled Undergraduate (junior/senior level) or Graduate students studying marketing, design, STEM, or a similar track. This is an unpaid hourly internship. Course credit required per institution's policy.
What You Get
Upon completing TruckIT's Marketing Internship Program, you'll head back into the world with an arsenal of recruitment-ready, professional experience including:
Hubspot Inbound Certification completed during your internship – Add the official badge to your LinkedIn profile (recruiters love this!).
Access to Skillshare's online professional learning platform – Take up to 3 Skillshare courses during your internship after completing your Hubspot Certification.
Digital portfolio work samples – Encompasses everything you worked on during your internship from graphic design, blog content, campaigns, copywriting, event marketing, & other full-blown projects.
Professional reference or letter of recommendation – Provided by the Director of Product Marketing to your organization of choice within 12 months of completing your internship.
Unique insight into startup business innerworkings & processes – In addition to practical work experience in your field of study, you'll be immersed in TruckIT's true startup environment where unexpected ideas, creativity, unwavering passion, & entrepreneurial spirit are exhibited by every employee. Your experience at TruckIT is what you make it. You'll have the opportunity to make lasting professional connections and study under some of the most talented players contributing to Atlanta's tech scene.
This Internship At A Glance
· Copywriting – Moderate
· Graphic Design – Minimum
· Branding – Minimum
· Events & Admin – Moderate
TruckIT Marketing Internship Role & Responsibilities
Content Marketing – 20%
Support TruckIT's content strategy through the following efforts:
Blog topic proposals, research, copywriting, & publication using TruckIT's buyer journey content strategy as a guide
Ownership & execution of all moving pieces involved in creating e-books, infographics, white papers, product guides, & other premium content
Drafting Website & Landing Page copy
Support Marketing with competitive research, sales collateral creation & product training material
Learn and leverage Hubspot to create and generate landing pages, forms, & CTAs
Graphic Design (general) – 20%
Support TruckIT's content strategy, social media efforts, & overarching marketing needs through in-house graphic design:
Coordinate moving pieces involved in creating industry e-books, infographics, white papers, banner and display ads, product guides, & other premium content
Support Marketing and Sales departments in sales collateral creation & internal/external product training material
Learn Canva via TruckIT's business account
Option to use your own AI license to create digital marketing graphics (Creative Cloud license not supplied by TruckIT)
Branding – 10%
Hands-on experience establishing and application of brand guidelines:
Opportunity to improve upon existing brand guidelines & provide creative direction for improvements
Social Media – 25%
Support TruckIT's social media strategy:
Manage weekly content calendar
Monitor engagement and performance
Create graphics associated with social media posts
Contribute copy for social media posts
Ladder up social media strategy to buyer journey content strategy
Support Product Marketing Specialist with maintaining monthly reporting
Learn & perfect social media best practices while applying TruckIT's brand voice
Events – 20%
Support Product Marketing Specialist + Sales in TruckIT event initiatives
Monitor swag inventory and replenishment
Assist in the organization and execution of TruckIT industry events
Digital Asset Management – 5%
Maintain & organize all digital marketing assets using TruckIT's existing Google Drive filing taxonomy
Assist in building out TruckIT's stock imagery library using Adobe Stock & other free stock outlets
Create & maintain your own work sample filing throughout internship to take with you upon end date
Job Type: Internship
Education:
High school or equivalent (Preferred)
Work Location: