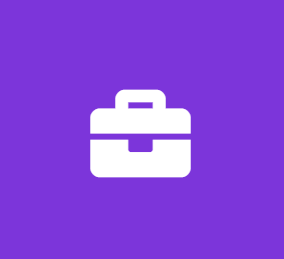 IT-Client Support Intern (Summer 2020)
Lozier
Customer Support Internship
Description
Lozier Corporation is an industry leader in providing store fixtures to major retailers across the U.S. and around the world. Headquartered in Omaha, Nebraska, Lozier began manufacturing fixtures in 1956, and originated the basics of today's shelving systems. Today, Lozier has over 4 million square feet of manufacturing and distribution space across facilities located in five states. We are committed to quality and service, building our business around integrity and respect, and investing in our people and communities.
We continue to invest in technology and people to ensure we remain competitive in the industry. That means opportunities for you to grow and develop as an employee and individual. Whether you have a clear idea of where you see yourself in your career or not, Lozier has a diverse range of departments with their own challenges and opportunities for growth to explore. You will find a welcoming and team-oriented environment where employees strive to not only help the company succeed but also help each other succeed, too.
POSITION SUMMARY
Installs, configures and troubleshoots microcomputers, printers, and software. Also, operates the IT Help Desk and performs administrative functions for the IT department.
ESSENTIAL JOB FUNCTIONS
Installs, configures and troubleshoots hardware (microcomputers, printers, and phones).

Installs, configures and troubleshoots microcomputer software.

Maintains the Lozier microcomputer hardware/software inventory utilizing the inventory management software.

Reasonable and reliable attendance.

Ability to work and interact well with others.


JOB QUALIFICATIONS

Education: High school diploma and/or working toward an Associate's degree or Bachelor's degree in Computer Science or a related field.




Experience: Microcomputer hardware and software experience




Required Skills:

Knowledge and technical ability in the area of microcomputer software and hardware.

Effective written/verbal skills, both in person and over the phone

Organizational skills

Customer service skills

Basic problem solving skills




SPECIAL DEMANDS

Ability to lift up to 50lbs and push/pull up to 25lbs on occasion.

Ability to bend/squat/reach/climb on occasion.