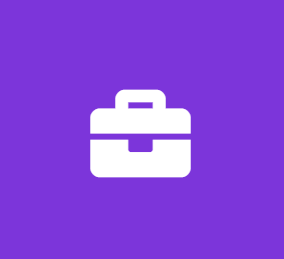 SOCIAL MEDIA INTERN
Alzerina Jewelry
Marketing Internship
Are you a Social Media Addict? - someone who surfs, tweets, posts and comments morning, noon and night?
Alzerina is a New York small jewelry company with ambition and exciting projects looking a smart intern person who are interested in helping to build, manage and grow our ground-up, FACEBOOK, TWITTER, PINTEREST, INSTAGRAM etc. We need help to interact with other people and influencers on IG FB and TW.
Responsibilities will include:
Developing multi-media Web content Monitoring and interacting with ALZERINA community to ensure optimal user engagement Engaging key target audiences to build the brand awareness both online and offline Conducting outreach and build relationships with top bloggers, relevant social media early adopters and influencers and local community and groups Monitoring dialogue and feedback in national social media outlets, synthesizing information and making actionable recommendations to management team
Desired Skills & Experience The right candidate will be a social media maven, a creative thinker, social star (be that online or in the real world) and tech trend watcher.
Candidates must possess a strong working knowledge of popular social media sites and a command for online community building and management practices. Potential team members must possess a can-do, winning attitude, exemplary writing and editing skills and the confidence to excel in a fast-paced entrepreneurial environment.
Qualifications must include:
Minimum completion of second academic year of studies Undergraduate major in business, marketing and sales, communications, new media
This internship is base from a home office, This is a unpaid job School credit available or good for your resume Alzerina provides lunch every day for the interns
Responsibilities-
Utilizes social media to engage with a community of fans/ get followers, more online presence on all SM platformes
- Coordinates online marketing and advertising campaigns
- Collaborates with internal departments on projects and assignments
- Demonstrates interest in social media and how media and communication strategies can continuously engage the online community
Requirements-
Provide links to 1-3 social networking profiles to demonstrate interest and knowledge
- Possesses skills in writing, presentation, interpersonal relations, and customer management
- Performs well in environment that values creativity, flexibility, and variety
- Exhibits personal qualities, such as open-mindedness, enthusiasm, and adaptability
- Prefers challenges, fast pace, new ideas, future focus, and unstructured environment
This internship is base from a home office, This is a unpaid job School credit available or good for your resume Alzerina provides lunch every day for the interns
Best Regards,
Alzerina and Team
Alzerina Jewelry
www.alzerina.com
Off: +1347 644 7212
Follow us at:
facebook.com/AlzerinaJewelry
facebook.com/AlziTrunkShowParty
instagram.com/alzerinajewelry
twitter.com/alzerinajewelry
Job Type: Internship
Work Location:
Internship Compensation:
Schedule:
Monday to Friday
Day shift
8 hour shift